Booking Travel to Adelaide, Australia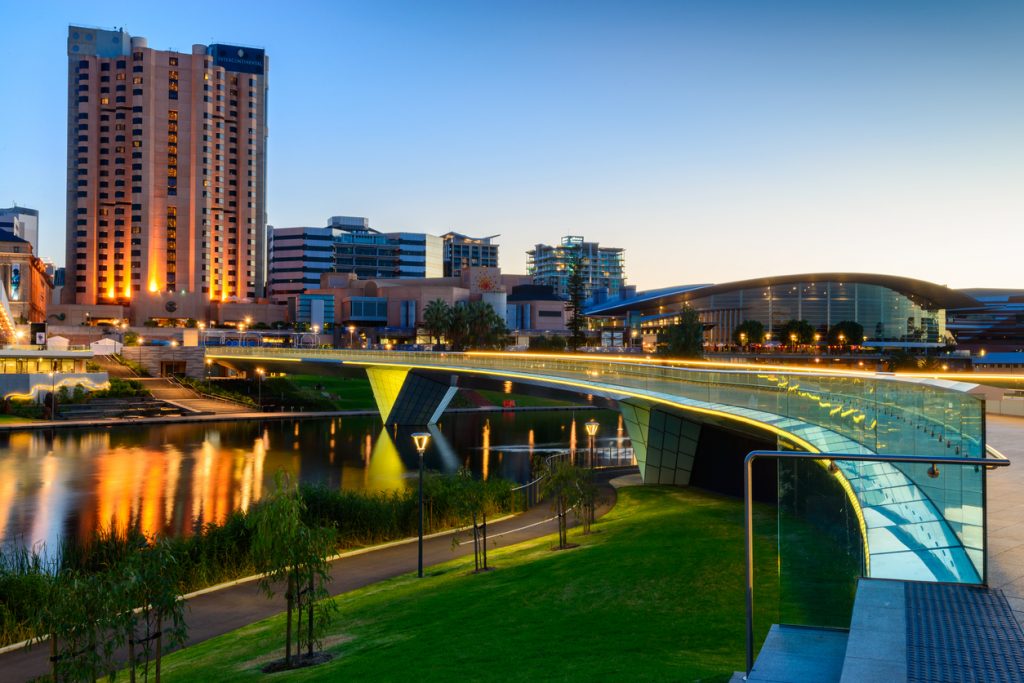 Adelaide is Australia's fifth largest city and the capital of South Australia, and it has a lot to offer eager travelers. Regardless of what you may have heard, Adelaide is no longer considered the sleepy city it once was, as it has rapidly evolved into a treasure trove of activity complete with world class accommodations and dining.
Ready to explore Adelaide? Call the travel experts at WorldTravelService® to book your trip today at 800-526-1412!
Geography and Climate of Adelaide
Since it was established in 1836, the opal capital of Australia has grown to around 1.3 million residents, spread between Adelaide and North Adelaide which are separated by the Torrens River.
The seasons in Australia are the opposite of those in the Northern Hemisphere, so keep that in mind when you're packing! Due to its vast size, there are significant variations in climate from one end of the country to the other, but South Australia delivers on comfort with over 2,500 hours of sunshine annually, hot dry summers (December, January and February), and cool snow-free winters (June, July and August).
Things To Do in Adelaide
Devote some time to the North Terrace Cultural Precinct, home to a historic collection of buildings, galleries, museums, gardens, Parliament House, and the University of Adelaide.
The Adelaide Zoo offers you an opportunity to view many native species and is home to over 1800 animals. Just under an hour's drive outside of Adelaide is the Monarto Zoo, which is an open range facility where you can observe a wide range of animals from a number of impressive platforms.
The River Torrens stretches from Henley Beach to the Adelaide Hills and is lined with pathways that are ideal for biking, walking, or running, and plenty of wide open spaces for picnics, sunning, or people-watching.
Sample some South Australian wine when you visit any one of over 60 wineries from famous regions such as Barossa, Coonawarra, McLaren Vale, or Clare Valley.
Stretch out any or all of the local beaches, each with its own unique vibe and appeal. Grange, West Beach, and Henley Beach are renowned for their picturesque sunrises and sunsets and nearby recreational sand dunes.
The Adelaide Central Market is over 140 years old and hosts 8.5 million visitors each year. This vibrant, colorful, covered market is home to over 80 vendors, and is a delight for all the senses.
Book Your Trip To Adelaide With WorldTravelService
®
Whether you're traveling across the country or across the globe, the experienced team of agents at WorldTravelService® will work with you to ensure all your needs are met and every detail is finalized prior to departure. While you're away, a travel advisor will act as your advocate, providing assistance in the event that any issues should arise, so you can relax and enjoy your time in Adelaide.
Contact WorldTravelService® today to speak with one of our agents, and book your vacation of a lifetime today!