Adventures in America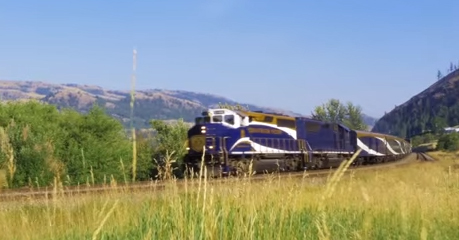 Europe, Asia, and the Caribbean certainly have boundless charms, but the Land of the Free offers a wealth of opportunities for adventure with a uniquely American spirit.
You don't need to travel far to visit gorgeous and iconic destinations. You can make unforgettable memories that encompass a broad range of experiences without leaving the country! Let your curiosity guide you and the highly experienced travel professionals at WorldTravelService® take care of the details when you design your next travel adventure.
Contact a WorldTravelService® agent today to start planning your American adventure!
Adventure Vacation Destinations
Mount Marathon Race in Seward, Alaska – Every July 4th for nearly a century, this race has taken place in rain or shine from downtown Seward to the top of Mount Marathon. Steep inclines and loose rock mean this rigorous race is for experienced runners only, who are willing to take the necessary safety precautions.  The race is a much-beloved event in the area, coinciding with Seward's Independence Day festivities. Racers get together to carb-load and watch fireworks the night before the race!
Rock Climbing in Moab, Utah – This natural marvel located just south of the Colorado River boasts spellbinding rock formations surrounded by miles of blue skies. A number of adventure companies offer rock climbing experiences for participants of all experience levels and most ages. The city itself has ample lodging, dining, shopping, and attractions, along with two national parks. Moab is a year-round destination, which prompts many travelers to return again and again in order to experience its beauty in every season.
Windsurfing in Outer Banks, North Carolina – One of the area's most-loved sports, windsurfing has been an OBX attraction for nearly 50 years. It's an activity that works for nearly everyone, as it can be easy and breezy (gliding across calm waters) or rough-and-tumble (in choppier conditions). Both spring and fall are ideal for windsurfing on the Outer Banks, and both lessons and equipment are always easy to get. Beach cottages and campgrounds are your best bet for enjoying the true OBX experience.
Backpacking the Kalalau Trail, Kauai, Hawaii – This 11-mile hike is a challenging trek through mud, rushing streams, and rocky inclines, but experienced hikers will tell you it's worth the heroic effort. Bring plenty of water and nourishment, and keep your eye on the prize: camping under the stars or enjoying your après-hike recovery at a local Kauai resort. Either way, what you'll remember and treasure most about the Kalalau experience is the stunning scenery.
Cycling in Death Valley National Park, Death Valley, California – First tip: don't go in the summertime. Believe it or not, biking across Death Valley is a popular achievement among experienced cyclists.  January, March, October, and November are considered the best times to go, climate-wise—although you need to hydrate like mad no matter when you do it. What's the attraction? Gorgeous views of salt flats, red rock formations, oases, and more. Your best bet is to go with an organized group, of which there are many.
Ready for adventure? Want more options? Call WorldTravelService® at 800-526-1412 or email info@worldtravelservice.com.
Tour with the Best American Adventure Travel Company
Booking a trip with WorldTravelService® is your best choice for adventuring in America. The expert travel agents manage every detail of your itinerary, so you will never be lost, stuck, or without immediate assistance. WorldTravelService® places your sense of satisfaction and security above all else, so you can feel free to focus on exploring without worrying about your accommodations, food, or schedule. The planning is all done for you! Because satisfaction is a priority, your tailor-made travel plan can be edited an unlimited amount of times prior to ticket issuance.
WorldTravelService® partners with the world's largest distribution center, giving customers access to unique and exciting perks, discounts, and amenities that are not available to most consumers. Contact a WorldTravelService® agent today to get access to those perks and to create your American adventure!