Travel Advisor – Dyana Thomas
Dyana's #1 Travel Tip
A Note From Dyana
"I am a passionate travel advisor committed to creating exciting and memorable travel experiences for my clients. My areas of customized service range from high end luxury to the most active and energetic expeditions. A world traveler, adventure seeker, epicure, and wild life/nature photographer, my interest has driven me to visit over 281 cities, 41 countries, and 7 continents.
My role as a travel advisor is to help my clients explore their interests and passions through traveling. I use a collaborative method that combines learning about my clients' preferences and working with an extensive group of travel partners worldwide to create the ultimate travel experience.
Allow me to help plan your next extraordinary travel journey and start creating your memories for a lifetime."
About Dyana
Dyana has been a travel advisor with WorldTravelService® for three years. She spent two years studying to obtain her Certified Travel Advisor certification, which was extremely important to her as part of her continuing growth as a travel professional. She brings additional knowledge to the job from her personal travel adventures such as mountain climbing, hiking, whale watching, photography, cultural immersion, and discovering food and wine.
Are you unsure about whether to plan your trip yourself? Use an expert agent like Dyana. She and the other knowledgeable travel advisors at WorldTravelService® care about each and every one of their clients, and their primary goal is providing you with the travel experience of your dreams. Anyone can find cookie-cutter, "Americanized" tours in foreign countries, but the advisors at WorldTravelService® will learn about your interests and use their connections around the world to create a unique experience built for you!
Triple "A" Specialist: Asia, Africa, and the Arctic Regions
In 1999, Dyana made her first trip to Africa where she climbed Mt. Kilimanjaro and went on safari in the Un'Goro Crater. Eight years later, she returned to the continent and spent a month traveling from Capetown to Johannesburg. As a retired high-altitude mountain climber, Dyana is also apt to advise clients interested in hiking, biking, climbing, or being active in other ways while on their trips. Whether you're interested in going on long hikes to experience the natural environment of exotic creatures or you want to climb the tallest mountain in the region, Dyana can assist you!
Truly inspired, Dyana loves helping clients with their trips to Asia, Africa, and cold regions like Alaska and Antarctica because of how much she has enjoyed traveling there herself. Before she became a travel advisor, she spent many months traveling throughout Asia, including excursions to China, India, Thailand, Laos, Cambodia, Vietnam, Singapore, and Japan! She has also spent time photographing whales around the world, penguins up-close in Antarctica, and perusing the "Big Five" in Africa. Dyana is excited to be planning to travel to Iceland, Greenland and the Scandinavian countries in the near future.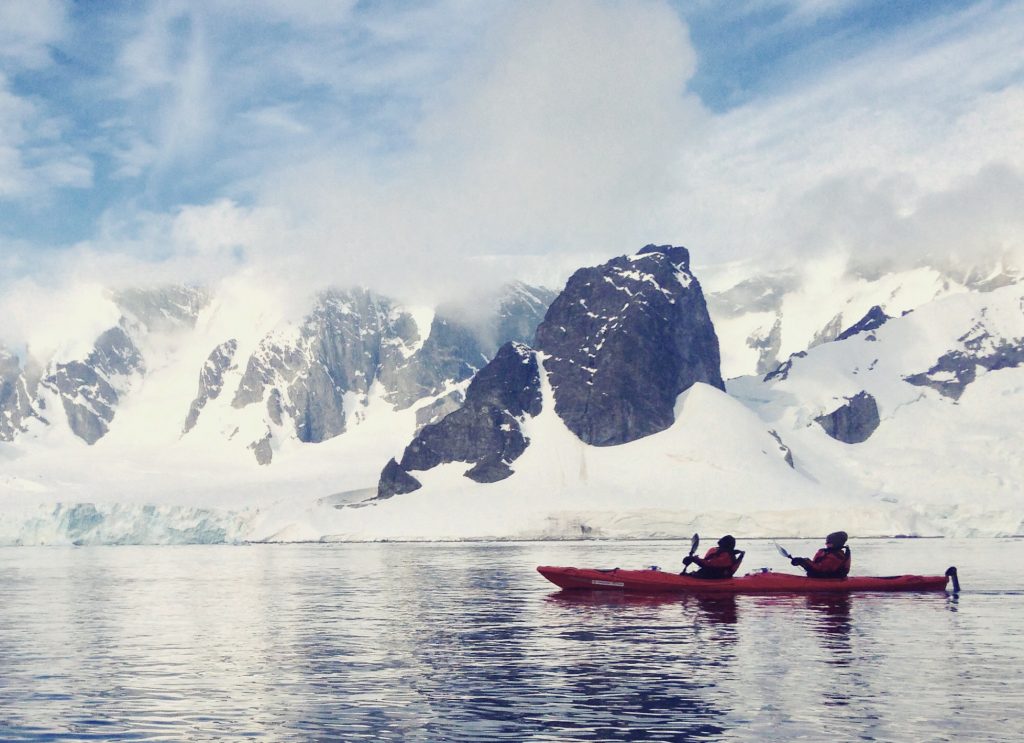 Interests:  Food, Wine, Active & Specialty Travel
Dyana loves to cook and eat different types of cuisine as well as collect spices and fine wines. From Prosecco in Italy to Pinotage in Africa, there are great wines in many regions of the world. To Dyana, "wine is discovery" because you can learn a lot about a country by drinking its wine and learning the history behind the grapes.
Fine food is not always the most expensive food, so be sure to chat with shopkeepers and guides to find out where the local spots are. You won't know what you're missing unless you ask! Another great way to experience local food and wine while traveling is to visit the local markets and/or take cooking classes while you're there. If you're interested in taking a cooking class (or a few!) while on your trip in Asia, Africa, or the Arctic, be sure to let Dyana know.
"Follow the locals at lunch time and look at what they're eating!" -Dyana Thomas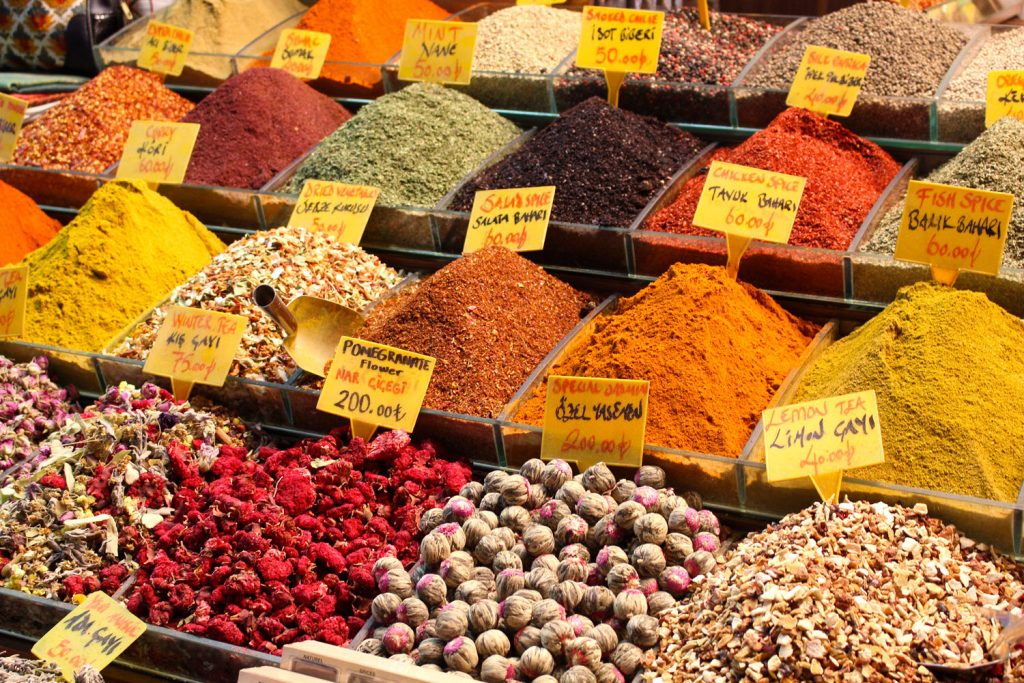 Amazing Food in Every Region
From fine dining to street food, you can find it all in these regions. In Asia, Dyana recommends taking a cooking class in Thailand to learn what real Thai food looks and tastes like. She has also been impressed with the freshness and quality of seafood in Asian countries—though the biggest lobsters she's ever seen are in the African country of Zanzibar.
You can find just about any type of cuisine in Africa, but Dyana says one of the more adventurous foods she tried while traveling there is wildebeest (also known as gnu). And though she hasn't gotten around to traveling there yet, she hears Iceland eateries serve hotdogs and sausages made with reindeer meat as well as a dish known as "rotten" (fermented) shark. These items might sound a little too exotic to you, but Dyana can certainly find dining options for any palate!
Go Off the Beaten Path & Engage with the Locals
Many travelers stick to the typical tourist attractions and destinations that cater to Americans, but Dyana says some of the best experiences she's had while traveling involve engaging with the local people and finding out where their favorite spots are. From discovering a delicious hamburger in Greece by talking to a local shopkeeper to finding out that you shouldn't order Chilean wine in Argentina by chatting with a couple dining at the table next to her, some of the best lessons Dyana has learned came from talking to the locals.
Must-Do Experiences in Asia, Africa & the Cold Regions
Whether you're a foodie or an adventurer, there's something for everyone in these diverse regions. There are plenty of sites to see in Asia—from the Great Wall in China to little-known spots like Hoi An, known as the "Venice of Vietnam."
If you're interested in a unique cruise experience that lets you see amazing animals up-close, Dyana highly recommends a trip to Antarctica. You can see everything from whales to  penguins all while cruising through the beautiful, icy-white landscape.
There's plenty of wildlife to be seen in Africa as well, with certain hotels being right next to land where lions prowl! But if that sounds a little too exciting for your taste, you could go on one of the more traditional safari tours that can take you through destinations like Kenya, Botswana, Tanzania, Zambia, and more!
Ready to Plan Your Trip to Asia, Africa, or the Arctic?
If you're ready to pack your bags, the first step is contacting Dyana to start planning your trip! You can reach her by phone at 800-526-1412 Ext 1314 or by email at dyanat@worldtravelservice.com. Don't wait—contact Dyana today!

    If luxury travel were a five-star meal,
    I'd be your master chef.
We partner with the world's leading luxury cruise lines to custom-tailor your at-sea and port experiences. And, as our client, you'll automatically be eligible for complimentary extras reserved exclusively for Virtuoso travelers