Alaskan Travel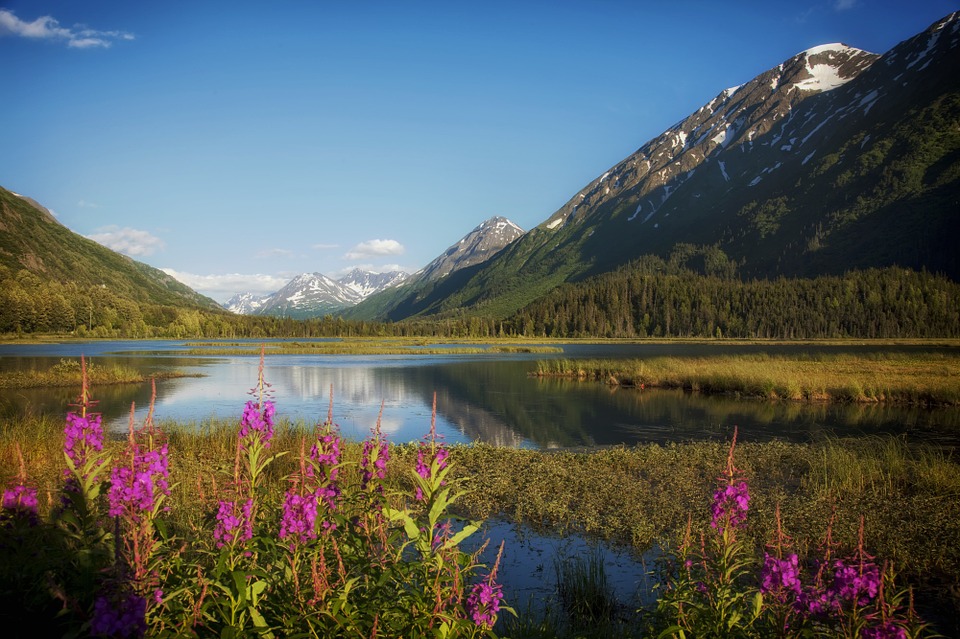 Considering your next leisure travel trip? Let the expert travel agents at WorldTravelService® handle the details, providing you with an unequalled travel experience, with none of the hassle of the minor details. With our seasoned travel agents and comprehensive travel service, you need do no more than relax, and enjoy your adventure.
For sheer diversity and beauty, our clients are hard-pressed to find a greater destination than Alaska. From secluded outdoor experiences, to a luxury cruise through the Inside Passage, there's an experience to suit any traveler's tastes.
Ready to get the travel experience you've always dreamed of? Book with a WorldTravelService® agent today!
Alaskan Travel with WorldTravelService

®
For the best experience in the 49th State, it helps to have an idea of what you want to accomplish on your trip. Do you crave a rugged outdoors experience, or is pampered relaxation more to your liking? With the assistance of our seasoned travel advisors, you can reach gorgeous, iconic destinations like:
Denali National Park. Covering over six million acres of the Alaskan wilderness, Denali offers tranquility and peace unmatched in much of the United States. With diverse wildlife large and small, and wide expanses of unbroken nature in all of its beauty, Denali offers an experience unlike any other. For a more mountainous adventure, seek lodging nestled in the Denali Mountains, a location of huge significance and widespread beauty.
A cruise along the Inside Passage. Gorgeous, scenic fjords teeming with natural wildlife and endless, breathtaking-vistas; and all in the comfort and luxury of an Alaskan cruise. Weave your way through this coastal island-laden experience for a trip you'll not soon forget.
Bear-watching safari. Seeking a bit of adventure, and a unique opportunity to view and observe one of nature's most powerful creatures? An air-bound bear watching safari might be the perfect activity to meet your tastes!
Biking on the Alaska Highway. The Great Alaska Highway offers a biking experience that will test the ability of even the most avid of bikers. Or if leisure is your goal, take a relaxing bike trip spanning one of the United State's most famed biking adventures.
Alaska Travel Packages
If you seek a trip tailor-made to offer you exciting and unique opportunities for leisure, take advantage of our Alaska travel packages. These trips are crafted by our seasoned travel experts, and seek to encompass a broad range of experiences for our clients. The best foods, lodging, and events, all carefully planned out by our experts, so you needn't sweat the details, merely enjoy your trip.
Book with WorldTravelService

®

for an Excellent Alaskan Travel Experience
Our experts are dedicated to providing for all of your travel needs. We will build an Alaskan travel adventure that ensures an unforgettable experience and your complete satisfaction. Our travel services are geared to please, and exceeding expectations is par for the course at WorldTravelService®.
Competitive and cost-conscious fares, valuable benefits, and the experience of a lifetime all await you, and are a simple call or click away. Contact a WorldTravelService® leisure agent to begin an Alaskan travel experience you'll never forget.