Booking Travel to China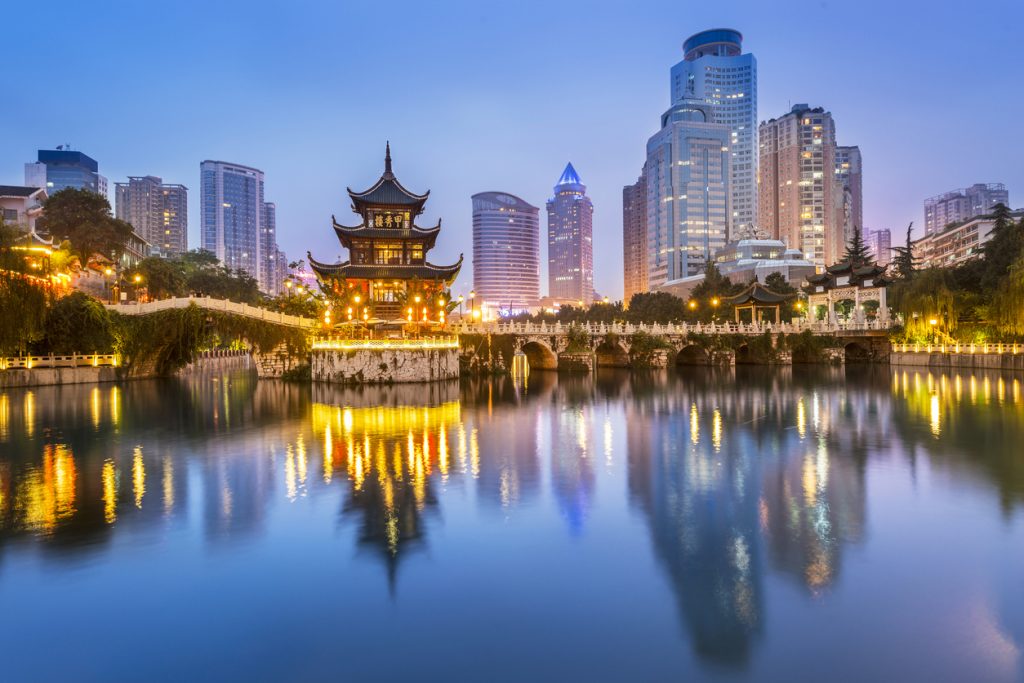 Whether you're visiting China for the first time or you've been before, it's hard to deny the beauty and excitement of traveling to this popular Asian country! From bustling cityscapes to gorgeous gardens and everything in between, there is plenty to do in China for any type of traveler—particularly since this is such an enormous nation!
With the assistance of the skilled agents at WorldTravelService®, you will have the opportunity to enjoy trip of a lifetime! We will be able to arrange flights, accommodations, and activities for you and your travel companions in various locations across China, including:
Beijing
Shanghai
Xi'an
Hong Kong
Suzhou
Lhasa
Chengdu
And more!
As the second largest independently-owned agency in the Mid-Atlantic, we are confident that you'll find absolutely everything you need with the assistance of our travel booking agents.
Enjoy the Chinese vacation you've always dreamed of by booking your travel with WorldTravelService®.
Planning Your Trip to Beijing
If you're planning leisure travel to the Chinese capital of Beijing, then of course, you must be planning to see the famous Great Wall of China! Not to mention the Forbidden City, the Temple of Heaven, and the Ming Tombs. Particularly if this is your first time traveling to this popular Asian destination, you'll want to make sure that these must-see items are at the top of your list! We also recommend a trip to Tiananmen Square, the Beijing Capital Museum, and Summer Palace.
Beijing is an ideal metropolitan place for travelers to experience Chinese culture firsthand by visiting these well-known destinations, along with sampling authentic Chinese fare and mingling with the locals on the bustling Beijing streets. Whether you're already sure of what you want to see when you get to Beijing or you aren't sure where to start when planning your Chinese travel, our team of skilled agents at WorldTravelService® is here to help. We'll plan just the trip you and your family (or your co-workers) have been dreaming of, and we won't leave out a single detail!
Preparing Your Travel to Hong Kong
Hong Kong is a place where travelers can truly experience any type of trip that they want to. Are you looking for a theme park that will thrill your children? Hong Kong Disneyland is just the ticket! Prefer experiencing some natural beauty? You'll want to head to Victoria Peak or Lamma Island to take in the gorgeous scenery. If you're looking to learn more about ancient Chinese culture, then you should make your way to the Tian Tan Buddha and Man Mo Temple!
With so many incredible attractions to choose from, planning a trip to Hong Kong that pleases everyone in your party can be a challenge! That's why so many travelers call our WorldTravelService® agents to take care of all of their travel planning. We'll make sure that your trip goes off without a hitch, handling everything from flights to accommodations to excursions and beyond. 
Plan the Perfect Chinese Vacation & Excursions with WorldTravelService
®
The team of agents at WorldTravelService® is dedicated to ensuring your excursion meets all of your needs. We have the experience, resources, and connections to ensure proper safety measures are met and that your requests are made into realities. With WorldTravelService®, nothing is more important than your total satisfaction.
Book your vacation with a WorldTravelService® agent today to experience China in all the best ways!