Booking Travel to India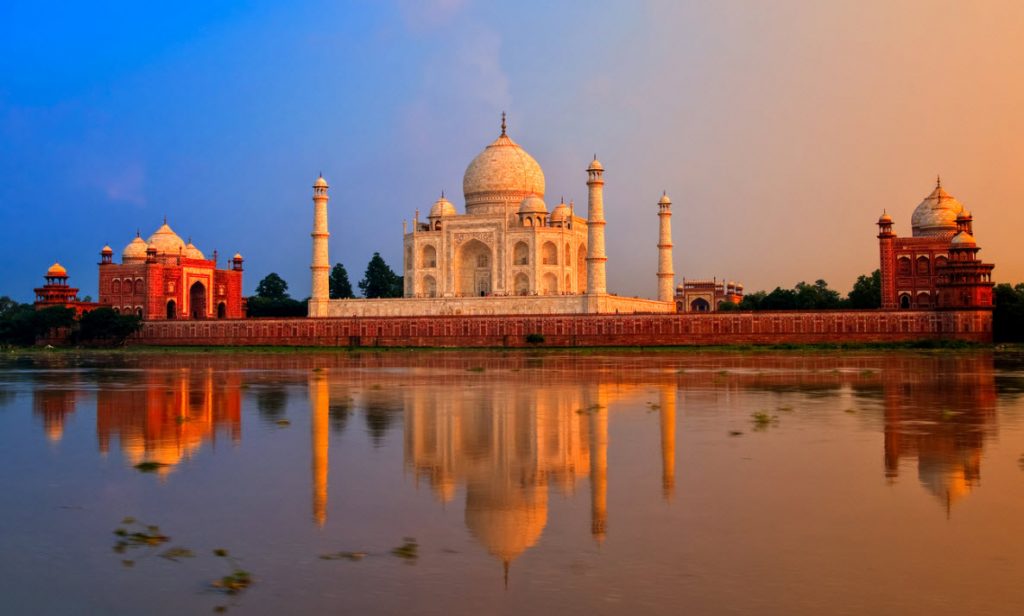 If you're planning a trip to Asia soon, India is definitely worth visiting! From the bustling streets of New Delhi to the Gandhi Museum in Mumbai, India has something for every type of traveler.
With an experienced travel agent from WorldTravelService® at your side, you can rest assured you won't miss a single worthwhile site in the cities you choose to visit. We can arrange flights, accommodations, and activities for you and your travel companions in various locations across India, including:
New Delhi
Mumbai
Jaipur
Goa
Udaipur
Jaisalmer
Bengaluru
And more!
As the second largest independently-owned agency in the Mid-Atlantic, we are confident that you'll find absolutely everything you need with the assistance of our travel booking agents.
Plan the vacation to India you've always dreamed of by booking your adventure with WorldTravelService® today!
Planning Your Trip to New Delhi
As the capital of India, New Delhi offers an eclectic combination of old world charm and modern amenities. Tourists can take a glimpse into India's past by visiting Old Delhi, a neighborhood dating back to the 1600s. Then, get a taste of modern New Delhi by riding the metro, visiting malls and entertainment centers, and enjoying fabulous cuisine.
After arriving in the city, you'll quickly realize that New Delhi has a street market culture. If you love shopping, haggling, and getting a bargain, you'll love the bazaars in India's capital! To make sure you see the most exciting markets, by a one- or two-day pass for the Hop On, Hop Off (HOHO) bus, which connects many of the most vibrant shopping centers in New Delhi.
On your trip to India, remember that you must cover your shoulders and legs when visiting temples and other religious sites. Wear loose, comfortable clothing to help you stay cool and comfortable, and carry a water bottle to ensure adequate hydration. Don't worry – if you know you're headed to India but you're not sure where to visit or other cultural protocols to follow, the skilled team at WorldTravelService® is here to help you make the most of your trip. We won't leave out a single detail!
Organizing a Journey to Mumbai
At first glance, Mumbai may appear hectic and crowded – after all, as the most populous city in India, the Mumbai metro area is home to about 18.4 million people. Still, you can find plenty of peaceful moments here – you just need to know where to look.
How about strolling down Chowpatty Beach? Then, take a short jaunt to Mani Bhavan, the home where Mahatma Gandhi lived. As with New Delhi, you can also find colorful bazaars in Mumbai to satisfy your desire for authentic Indian spices, silks, or other souvenirs. If you're a fan of the Slumdog Millionaire movie, don't pass up the opportunity for an eye-opening guided tour through Dharavi, one of the largest slums in the world where 700,000 people call home.
For more ideas on where to visit in Mumbai and other notable cities in India, be sure to connect with the talented team of agents at WorldTravelService®. We'll work closely with you to determine the best destinations for you and your travel party.
Plan Your Dream India Vacation with WorldTravelService
®
The team of agents at WorldTravelService® is dedicated to ensuring your excursion meets all of your needs. We have the experience, resources, and connections to ensure proper safety measures are met and that your requests are made into realities. With WorldTravelService®, nothing is more important than your total satisfaction.
WorldTravelService® advisor Laura Ciccone specializes in travel to India, as well as throughout Asia and the Middle East. When it comes to traveling to India, Laura recommends immersing yourself in a truly authentic Indian experience by exploring the local markets, whether you're in Mumbai, New Delhi, or any other destination in India. She suggest slowing down and taking it all in—soak up the sights, sounds, and even the smells all around you, and those memories will be the souvenirs you'll have from this trip all your life!
To contact Laura directly about booking travel to India or anywhere else in Asia, you can call her at 410-527-9700 or email her at laurac@worldtravelservice.com today!
Book your vacation with a WorldTravelService® agent today to experience everything India has to offer!