Booking Travel to Auckland, New Zealand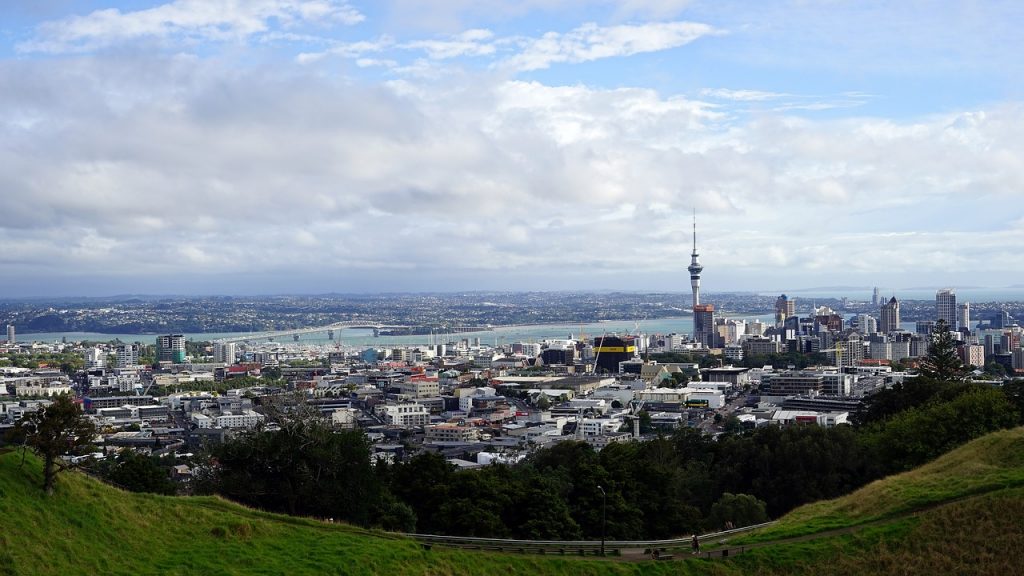 If you've been contemplating a trip to New Zealand, why not make it happen this year? You'll probably want to visit both islands on your trip halfway around the world, but during your stay on the North Island, a visit to Auckland is definitely called for!
You undoubtedly want your New Zealand vacation to go perfectly. Working with an experienced travel agent from WorldTravelService® is the best way to make sure this happens. Our experienced team makes planning vacations a breeze! We'll arrange flights, accommodations, and activities that appeal to you and your travel companions.
As the second largest independently-owned travel agency in the Mid-Atlantic, we are confident that you'll find absolutely everything you need with the assistance of our travel booking agents.
When you're ready to make your dream of visiting Auckland a reality, book your adventure with WorldTravelService®!
All About Auckland
Home to 1.5 million people, Auckland is the most populous urban area in New Zealand. This diverse, multi-cultural city is home to nearly one-third of the country's people and the largest Polynesian population in the world. The natives here are called Maori, and they have inhabited the New Zealand islands since the 1300s.
The climate in Auckland ranges from oceanic to humid subtropical. The summers are warm and humid, while the winters are damp and cool. Rainfall is common year-round, though snowfall is extremely rare. When planning what to wear on your trip, just remember – the seasons are opposite in New Zealand compared to the northern hemisphere. If you're not sure what time of year you should visit Auckland, the skilled team at WorldTravelService® can offer expert advice!
Things to Do in Auckland
If you're a J.R.R. Tolkien fan, no trip to Auckland, New Zealand is complete without a tour of the Hobbiton movie set. While constructed from temporary materials for the original Lord of the Rings trilogy, the set was rebuilt as a permanent structure for the Hobbit movies. Fans can now tour the sets, taking up to one full day to enjoy all the sights.
Another full-day tour option is all about exploring Auckland through the eyes of a Maori guide. Take a walk through the Tiriwa forest, discover the significance of the Maori's world view, and enjoy a cultural performance and lunch as part of the tour.
If you want to soak up the city of Auckland itself, go on a walking tour through the streets of New Zealand's largest city. Be sure to stop by famous sites, including the Waharoa Arch, Auckland Art Gallery, Civic Theater, and Kate Sheppard Memorial. Also, keep your eyes peeled for unique murals that adorn the sides of some downtown buildings.
Just a few minutes outside the hustle and bustle of the city is Mount Eden, Auckland's highest point. Here, you can enjoy stunning vistas and take a guided tour, which explains the fascinating cultural heritage of this sacred Maori peak.
For more ideas on where to visit in Auckland, New Zealand, connect with the talented team of agents at WorldTravelService® today. We'll arrange flights and accommodations and tackle other logistics so you can feel excited, not stressed, about your upcoming trip.
Arrange Your Dream Vacation to Auckland with WorldTravelService
®
The team of agents at WorldTravelService® is dedicated to ensuring your excursion meets all of your needs. We have the experience, resources, and connections to ensure proper safety measures are met and that your requests are made into realities. With WorldTravelService®, nothing is more important than your total satisfaction.
Book your vacation with a WorldTravelService® agent today to ensure your visit to Auckland exceeds your expectations!