Australia & New Zealand Travel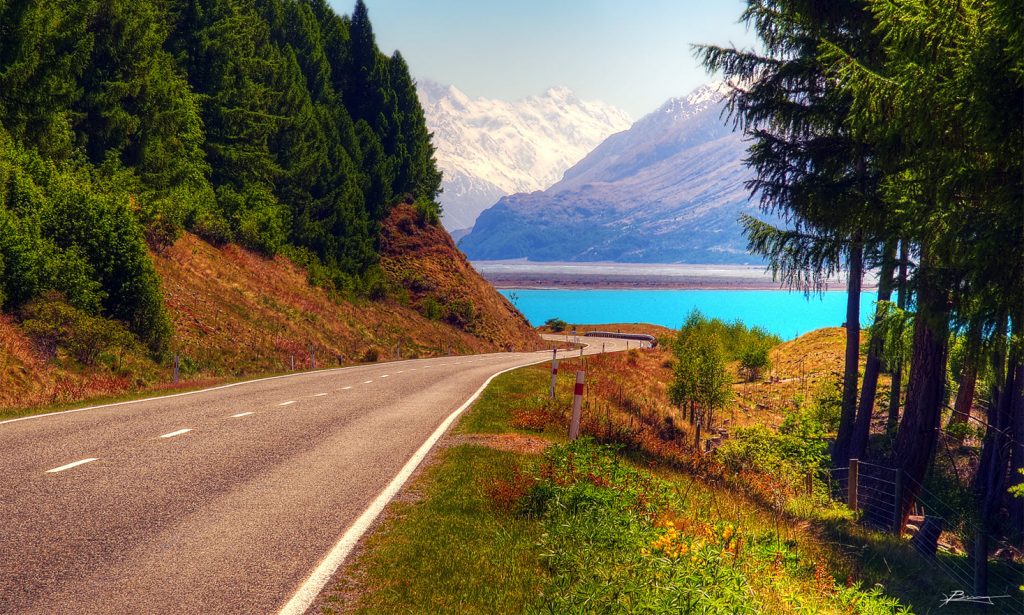 Planning your next big getaway? Australia and New Zealand make great destinations for both the adventurous traveler and those looking to catch some sunshine and serenity. Don't sweat the small stuff! Sit back and relax while our experienced travel agents plan this retreat for you. With our premier bookings and 24-7 customer service, you're sure to be impressed with all that Australia and New Zealand have to offer.
Ready to begin your adventures in Australia or New Zealand? Book with a WorldTravelService® agent today!
Australia Vacations with WorldTravel Service
®
When you take your travels to the sunny "land down under," you will be able to spend your days exploring coral reefs, hiking through rain forests, or sipping your way through vineyards. The adventure doesn't stop there! Take an Aboriginal walk around the coast, scuba dive the Great Barrier Reef, surf the breaks at Bells Beach, or drive the Great Ocean Road past picturesque beaches and cliffs. Are you looking to add some wildlife to your Australia getaway? Our exclusive travel service can arrange for you to meet kangaroos, koalas, and wallabies at Kangaroo Island or watch the whales at Hervey Bay. How about a more adventurous way to foster family or coworker bonding? The daredevils among you can see Sydney Harbor from above with a climb to the top of the city's famous bridge.
See a map of Australia and gallery photos here »
We can connect you to some of Australia's most exciting points of interest including:
Sydney
Brisbane
Melbourne
Perth
Adelaide
New South Wales
Queensland
Victoria
And more!
Interested in learning more about this breathtaking destination? Get in touch with an agent online or give us a call to be speak with someone directly.
New Zealand Excursions
New Zealand offers some of the world's most adventurous activities and scenic views. For a getaway you won't forget, try skydiving in Taupo, soaking in hot mineral pools, or skiing the snowy slopes of Mount Ruapehu. Don't stop the fun there! Our travel services can arrange for a glacial cruise on Tasman Lake, a breathtaking hot-air balloon ride, or a hike in the mountains of Fiordland.
Take a look at a map of New Zealand and gallery photos here »
Have you thought about which areas of New Zealand you would like to explore? Our services can arrange your travels to some of the county's most popular locations including:
Bay of Islands
Auckland
Queenstown
Oban
Wellington
And more!
To speak with a travel agent about your New Zealand adventure, give us a call at 800-526-1412 or leave us a message online.  
Australia & New Zealand Travel Packages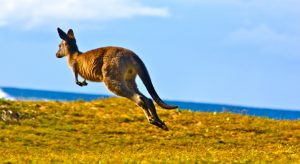 Enjoy the ultimate Australia and New Zealand travel adventure by taking advantage of custom-made packages offered by our travel advisors. These hand-crafted adventures will take you on multiple day, fully-planned trips across many different points of interest. Food, accommodations, and full travel come exclusive with your package of choice. These trips are proven and guaranteed to be some of the greatest experiences you will ever take part in.
Corporate Travel to Australia & New Zealand
From the moment you contact an agent, your satisfaction, security, and comfort is our top consideration. How do we make sure we meet this goal? We offer personized service, custom itineraries, expedited visa and passport services, preferred hotel programs, and more! Our corporate travel service can accommodate all company sizes and preferences.
Are you interested in booking a company retreat to Australia or New Zealand? Both of these locations make for an action packed trip to help foster team building. Learn more about our full service corporate travel packages online.
Book Your Australia or New Zealand Adventure with WorldTravelService
®
Our professional staff is dedicated to providing for all of your travel needs. We will create an Australia or New Zealand adventure that makes for an extraordinary experience, and your complete satisfaction.
Cost-effective fares, valuable benefits, and the experience of a lifetime all await you. Complete a quick booking today with one of our experienced travel agents. For a quick and easy booking process, contact a World Travel Service® leisure agent to begin the adventure of a lifetime.
To speak directly with our Australia and New Zealand travel agent, please call:
Stephanie Petros by dialing, 800-526-1412 Press 1, then Press 7, Ext 1070