Booking Travel to Brisbane, Australia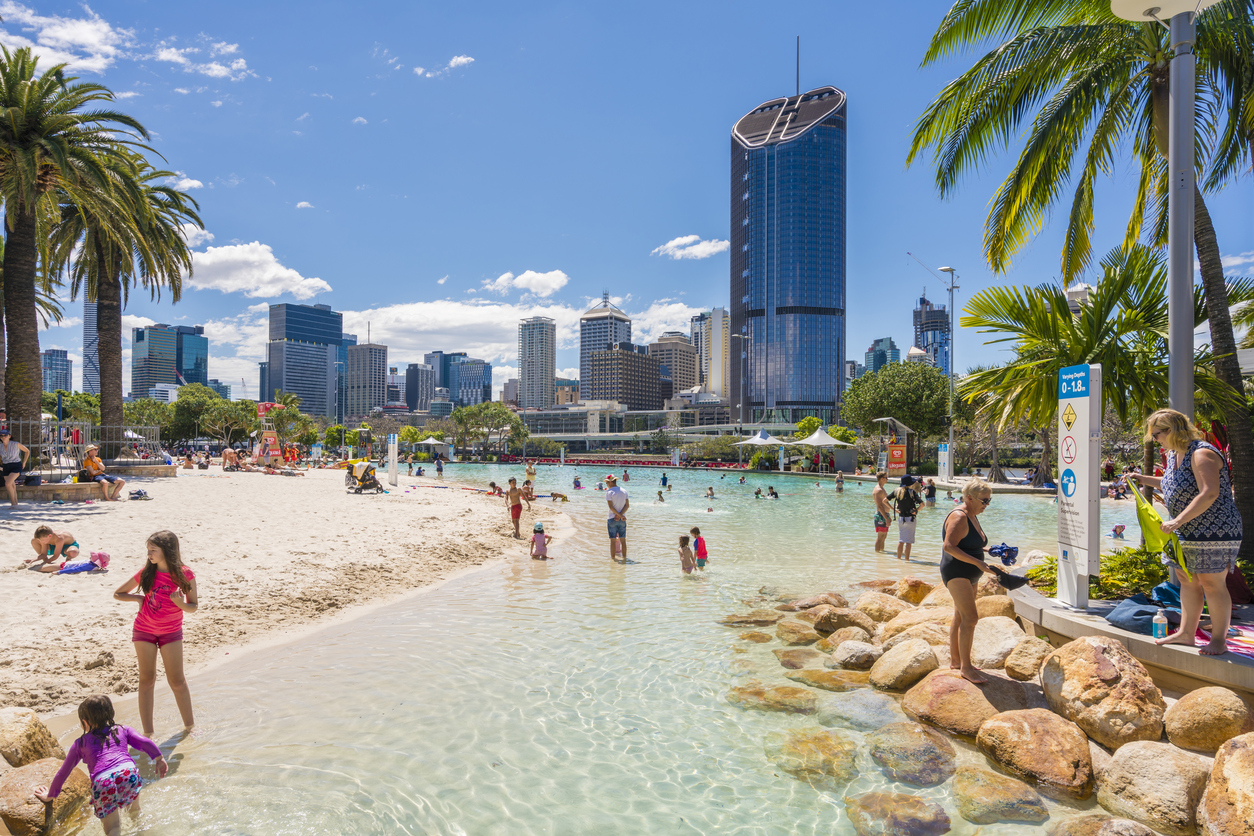 Do your upcoming travel plans take you halfway around the world to Australia? There's so much to do and see on this amazing continent, including the chance to visit Brisbane, the third-largest city in Australia and the hub of Queensland culture.
You might feel a little overwhelmed at the prospect of traveling so far from home, but with a skilled travel agent from WorldTravelService® at your side, planning your trip is effortless. We'll arrange flights, accommodations, and activities that suit the needs of you and your travel companions.
As the second largest independently-owned travel agency in the Mid-Atlantic, we are confident that you'll find absolutely everything you need with the assistance of our travel booking agents.
If you're ready for a grand vacation to Brisbane, book your adventure with WorldTravelService® today!
All About Brisbane
Located on the eastern coast of Australia and the southeast corner of the state of Queensland, the Brisbane Metro area is home to 2.3 million people. The city was founded in 1825, though the area was inhabited by the Turrbal and Jagera people long before Europeans settled there.
The region has a humid subtropical climate with hot, humid summers and dry, warm winters. Of course, because Australia is in the southern hemisphere, the seasons are flipped. If you travel to Brisbane during the Australian summer (from November to March), prepare for the possibility of thunderstorms and torrential rain. If you need tips about the best time of year to visit Brisbane, the skilled team at WorldTravelService® is here to help!
Things to Do in Brisbane
You can't visit Australia without sneaking a peak at some of the country's most unique wildlife. Lone Pine Koala Sanctuary is home to many species found nowhere else in the world, including kangaroos, emus, and of course koalas. This sanctuary for Australian wildlife is the first and largest of its kind. Visitors can meet koalas, hand-feed kangaroos, and marvel at live shows and animal feedings.
You may not associate Australia with cruises, but the Brisbane River Lunchtime Cruise is the perfect way to soak up the beauty of Australia's surroundings while enjoying fantastic food and live entertainment. Informative commentary ensures you don't miss any photo ops of the scenery passing by.
For something completely different, why not visit Boggo Road Gaol, one of the most notorious prisons of the 20th century? This historic site hosts 90-minute tours daily, which consists of a stroll around the grounds combined with presentations of the drama that went on while inmates were imprisoned here.
Looking for an evening activity while visiting Brisbane? Then visit Mount Coot-tha Lookout, the perfect place to view the city's bright lights after sunset. The best way to maximize your time here is to arrive just before sunset and marvel at the changing colors as dusk settles on the landscape. Be sure to grab some coffee or treats at the lookout's café as well.
For more ideas on where to visit in Brisbane, Australia, connect with the talented team of agents at WorldTravelService® today. We'll work closely with you to determine the best destinations for you and your travel party.
Plan an Idyllic Brisbane Getaway with WorldTravelService
®
The team of agents at WorldTravelService® is dedicated to ensuring your excursion meets all of your needs. We have the experience, resources, and connections to ensure proper safety measures are met and that your requests are made into realities. With WorldTravelService®, nothing is more important than your total satisfaction.
Book your vacation with a WorldTravelService® agent today to make your visit to Brisbane everything you want it to be!