Booking Travel to Sydney, Australia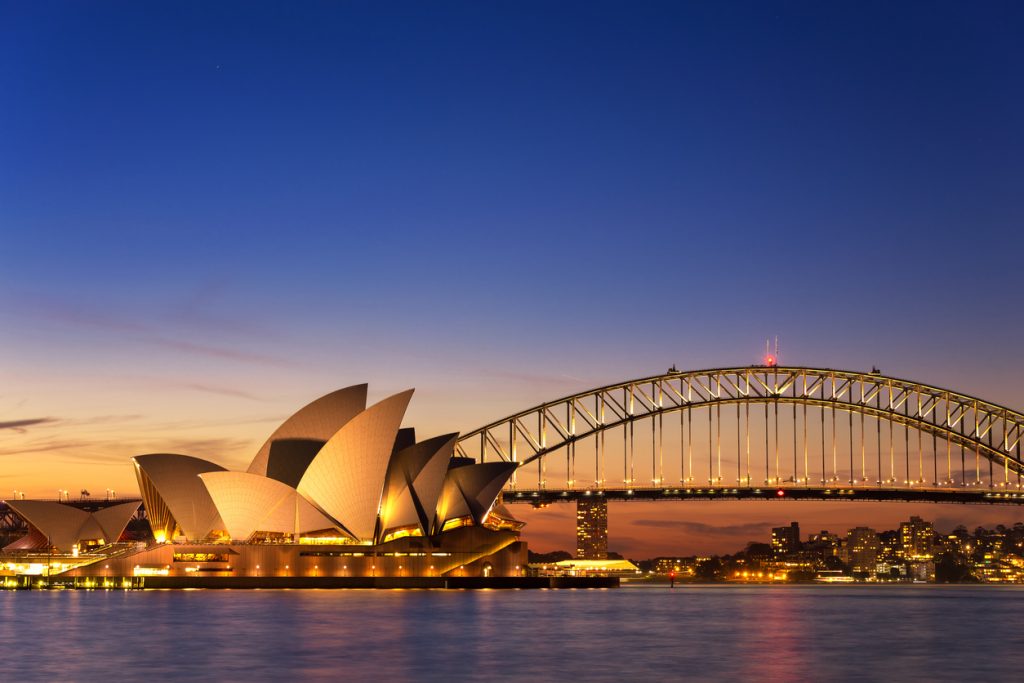 Have you always wanted to visit Australia? The timing is always right to travel to this beautiful country! One of the top places you'll want to include on your trip is Sydney, the largest city in Australia and the state capital of New South Wales.
You undoubtedly want your Sydney vacation to go perfectly. The best way to make sure this happens is to work with an experienced travel agent from WorldTravelService®. We make vacation planning a breeze by arranging flights, accommodations, and activities for you and your travel companions.
As the second largest independently-owned travel agency in the Mid-Atlantic, we are confident that you'll find absolutely everything you need with the assistance of our travel booking agents.
Ready to make your grand vacation to Sydney a reality? Then book your adventure with WorldTravelService® today!
All About Sydney
Located on the southeastern coast of Australia, the Sydney Metro area is home to 4.9 million people. The indigenous population of the area has a history dating back more than 30,000 years, but the city as we know it today was founded in 1788.
Sydney has a humid subtropical climate with warm summers, cool winters, and consistent rainfall throughout the year. Snowfall was last recorded in the city in 1836. What some people would call the perfect climate is made possible by Sydney's proximity to the ocean, which moderates temperatures and keeps things comfortable. If you're not sure about the best time of year to visit Sydney, the skilled team at WorldTravelService® is here to offer our advice!
Things to Do in Sydney, Australia
The world famous Sydney Opera House is one of the most popular tourist attractions in Australia. This architectural marvel is the pride of the country and worth a visit whether you decide to take a formal guided tour or not. If you do, the tour includes walking through some of the opera house's 1,000 rooms and 300 corridors while listening to tales and secrets of performances past.
If you want the best view of Sydney Harbor after marveling at the opera house, hop on a ferry. This inexpensive form of public transportation takes you to various destinations along the coast surrounding Sydney, including Manly, Parramatta, and Watson's Bay. It's a great opportunity to sightsee from a unique perspective.
To discover the highlights of Sydney and Bondi Beach, board a double-decker bus for a Hop-on Hop-off Tour. Enjoy unobstructed views as you travel between popular destinations like Sydney Harbor Bridge, Bondi Beach, and the Sydney Opera House. Choose from one- or two-day passes to maximize your sightseeing adventures.
Located in the heart of Sydney is the Royal Botanic Gardens, a tranquil getaway spot you won't want to miss. Flora and fauna abound, with endless opportunities to snap photos of lovely birds and other wildlife. You can choose to meander through the gardens yourself or take a guided tour.
For more ideas on where to visit in Sydney, Australia, connect with the talented team of agents at WorldTravelService® today. We'll take care of everything so you can focus on anticipating your fun-filled vacation, not stressing over flights and accommodations.
Plan the Ideal Vacation to Sydney with WorldTravelService
®
The team of agents at WorldTravelService® is dedicated to ensuring your excursion meets all of your needs. We have the experience, resources, and connections to ensure proper safety measures are met and that your requests are made into realities. With WorldTravelService®, nothing is more important than your total satisfaction.
Book your vacation with a WorldTravelService® agent today to ensure your visit to Sydney is everything you hope it will be!