Best Destinations for December Travel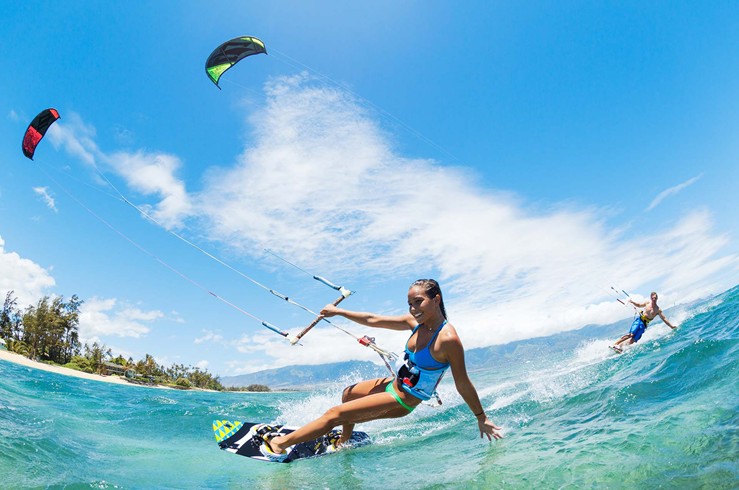 For many, travel is a chance to escape the burgeoning chill of winter and go somewhere a bit more tropical. Others may want to embrace the spirit of the season and find a location that offers as much powdery snow and adventure as possible. No matter your tastes, the seasoned agents at WorldTravelService® have you covered.
As the second largest independently owned travel agency in the Mid-Atlantic, WorldTravelService® prides itself on our ability to bring you the greatest, and most exciting travel opportunities available. Check out our team's top picks for December travel, or contact WorldTravelService® to start planning your trip today!!
Booking December Travel with WorldTravelService
®
Sometimes getting away from the holiday bustle can mean little more than a short, but sweet adventure. For those wishing to stay in the states (or at least close to them), these locations are some current favorites among travelers:
Hawaii. Warm, inviting locations like the islands of Hawaii are classic holiday destinations. Hit some of the most gorgeous and appealing beaches in the world in Maui, or take in the historic sights and awesome shopping available in Oahu! Learn to surf on the beaches of Waikiki, or take a hula dance class to learn about Hawaii's rich history and spiritual beliefs.
New Orleans. There's always something to be said for a city that puts its focus into excellent food, fantastic festivals, and lively music. Come December, New Orleans is a touch warmer than many U.S. destinations, usually sticking in the low-70s, and can provide tons of holiday fun for those who aren't dreaming of a palm-tree Holiday.
Travel to Quebec City. For those looking to embrace the cold, and for those looking to find one of the most romantic, endearing locations for holiday couple travel, we simply cannot recommend Quebec City enough. Horse-drawn carriages, French-style cafe fare, and a city that is alive with the spirit of the season is just too fun.
Best Destinations for December Travel
Do you prefer to really get out there on your holiday travel? If so, WorldTravelService® has you covered with the best travel destinations available:
Book a cruise. Cruises are an adventure that never gets old, allowing you to enjoy warm, gorgeous weather while firmly in the lap of luxury. Dine on some the greatest culinary samplings, enjoy luxurious amenities, all while seeing the world and all it has to offer. Portugal, Barcelona, Australia; you name your cruise, and our travel experts can book it.
Consider a safari. Thinking about really getting away? If you want warmth, excitement, and new adventure all in one, consider booking for a December safari! Tour beautiful Uganda, chase wildlife in Kenya, or take a ride across Tanzania!
Discover Dubai. A balmy, comfortable December spent in the ultimate in high-tech amenities, some of the best shopping anywhere, and one of the greatest tourist locations in the entire world. Does this sound good to you? If so, Dubai is one of our best picks! There is simply more fun, more excitement, and more fashionable allure in this single city than can be found on most other locations.
Explore the Swiss Alps. If you're all about embracing the December cold, but still want some adventure, we would be sorely remiss to not suggest the Swiss Alps. Expect exploration, excitement, and adventure! When the day is done, you can take in some of the best food and most luxurious amenities available in leisure travel.
December Leisure Travel with WorldTravelService
®
The team of agents at WorldTravelService® is dedicated to ensuring your vacation meets all of your needs in exact detail. Our team has the experience, resources, and connections to book you the vacation of a life time. Nothing is more important to us than your total satisfaction.
Ready to begin your December getaway? Book with the top-class agents at WorldTravelService® today or give us a call at 800-526-1412!