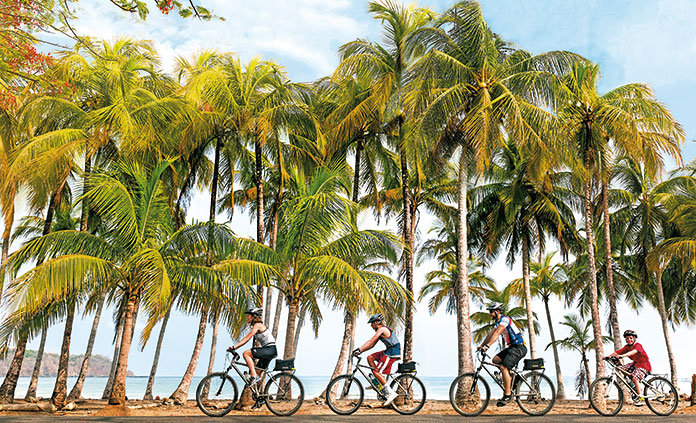 Leisure travel
is truly one of life's finest offerings. It is a learning experience, an opportunity to relax, and a way to enrich your life all rolled into one. Considering South America travel for your next exciting destination? Finding the perfect itinerary with the help of WorldTravelService
®
can ensure your trip is a perfect one. Our seasoned agents excel at assisting our clients in finding the ideal venues and destinations; we've been providing the most successful South America travel services in the Mid-Atlantic for years, after all. If you are at a loss for where to start, or aren't quite sure what spots meet your needs best, this itinerary primer might be the perfect tool to meet your travel needs.
Our Favorite South America Travel Itineraries
The right itinerary is crucial, absolutely
key
to a successful trip. Without one, you can find yourself hard-pressed in finding what you're looking for. Your trip can go from relaxing escape to stressful tourist trap in a hurry. But worry not, the agents at WorldTravelService
®
have your needs covered with these itineraries.
Adventure and Indulging Journey-Chile. For travelers seeking the ultimate South America travel experience. This itinerary takes you on a full-course adventure through some of South America's finest features. A ten-day journey across various venues brings you through wine country to scenic desert stargazing; you can have it all with this trip! Travel by land, by sea, and even by bike if you wish; this is truly one of the finest we have to offer.

Alvear

Romance. A three-night trip full of romantic dinner venues and luxurious amenities, this trip is one to be remembered with the one you love most. Enjoy the relaxing benefits of a pristine South American spa, sip champagne accompanied by delectable strawberries, and eat exclusive meals built perfectly for two.

Sumaq

Treasure. For the traveler looking for adventure, a one-night stay at the

Sumaq

Machu

Picchu

hotel is the ideal choice. Experience pampering and luxury like you never have before with regional food tastings, warm welcomes from local travel experts, and memorable experiences all around.
View all our favorite South America travel itineraries here >>
When considering your ideal South America itinerary, do keep in mind that opportunities are always evolving. There are nearly endless options, and with the help of a WorldTravelService
®
agent, you can find the experience that suits your wants and needs perfectly.
The Ideal Itinerary for South America Travel with WorldTravelService
®
As the second-largest independently owned travel service in the Mid-Atlantic, the expert team at WorldTravelService
®
is confident in our ability to ensure your trip is nothing short of absolutely sublime. Whether you're looking to enjoy a trip with friends and family, or an escape all on your own, our expert agents can assist. Speak with one of our professional staff members
online
today to learn more about your South America travel options, or to being planning the luxury adventure of your dreams!