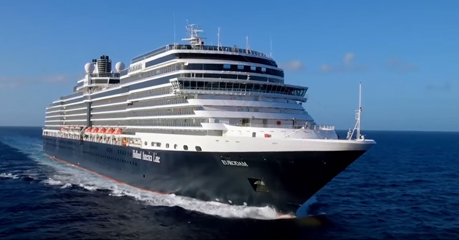 An incentive cruise presents the perfect opportunity for nurturing synergy amongst peers and associates alike. Whether used as an opportunity for growth, a reward for exemplary service, or simply as a means to find respite from major projects and ventures, incentive travel is the perfect business opportunity. However, these trips present one major deterrent. The planning and organization of these events can feel overbearing, putting a sting onto what should be an otherwise painless process.
The seasoned travel agents at
WorldTravelService

®
can assist you in all aspects of your incentive cruise. With expertise born of superior quality and years of experience,
WorldTravelService

®
will cover the planning and logistics of your group travel and allow you to focus on more pressing matters.
Contact our corporate incentive travel agents in the MD, VA, and DC areas to begin building an incentive cruise that is sure to accommodate all of your group travel needs.
Incentive Cruises
A favorite for group travel, incentive cruises are the ideal opportunity to reward good service or generate stronger bonds amongst colleagues. Working alongside
WorldTravelService

®
will ensure your trip will be a memorable one. Your needs will be handled by an experienced incentive travel coordinator that will negotiate better rates, provide scheduling and logistics, and ensure your trip runs smooth on your behalf. With the assistance of our agents, your cruise will provide:
Stateroom accommodation
Gourmet dining
Vegas and Broadway-style performances on board
Reserved private meeting and event space
Discos, clubs, and bars
Transportation to ports of call
Pools, water sports, and beach outings (as applicable to location)
Fitness recreation, spas, and classes
Theater and in-room movie viewing
Your experience will be tailor-made to accommodate your tastes and needs, and all aspects of your trip will be planned to optimize your experience.
WorldTravelService

®
maintains a very strong business relationship with various cruise providers that allow us to acquire special deals and amenities. This allows us to build the perfect business getaway, and keeps your budget and costs in mind.
Corporate Incentive Cruises with WorldTravelService

®
Being the second-largest independently owned travel management company in the Mid-Atlantic allows us various privileges and opportunities. These enable our ability to put forth our financial strength, technological capabilities, and industry-leading staff to provide the most reliably exceptional service to our clients. We have successfully provided our group travel services to numerous corporate clients in the Mid-Atlantic. When working with
WorldTravelService

®
, you have access to a dedicated agent, limitless travel information resources, and a network of peerless travel experts. We place your satisfaction and security above all else, and we can guarantee your needs will be met before, during, and after your group travel event.