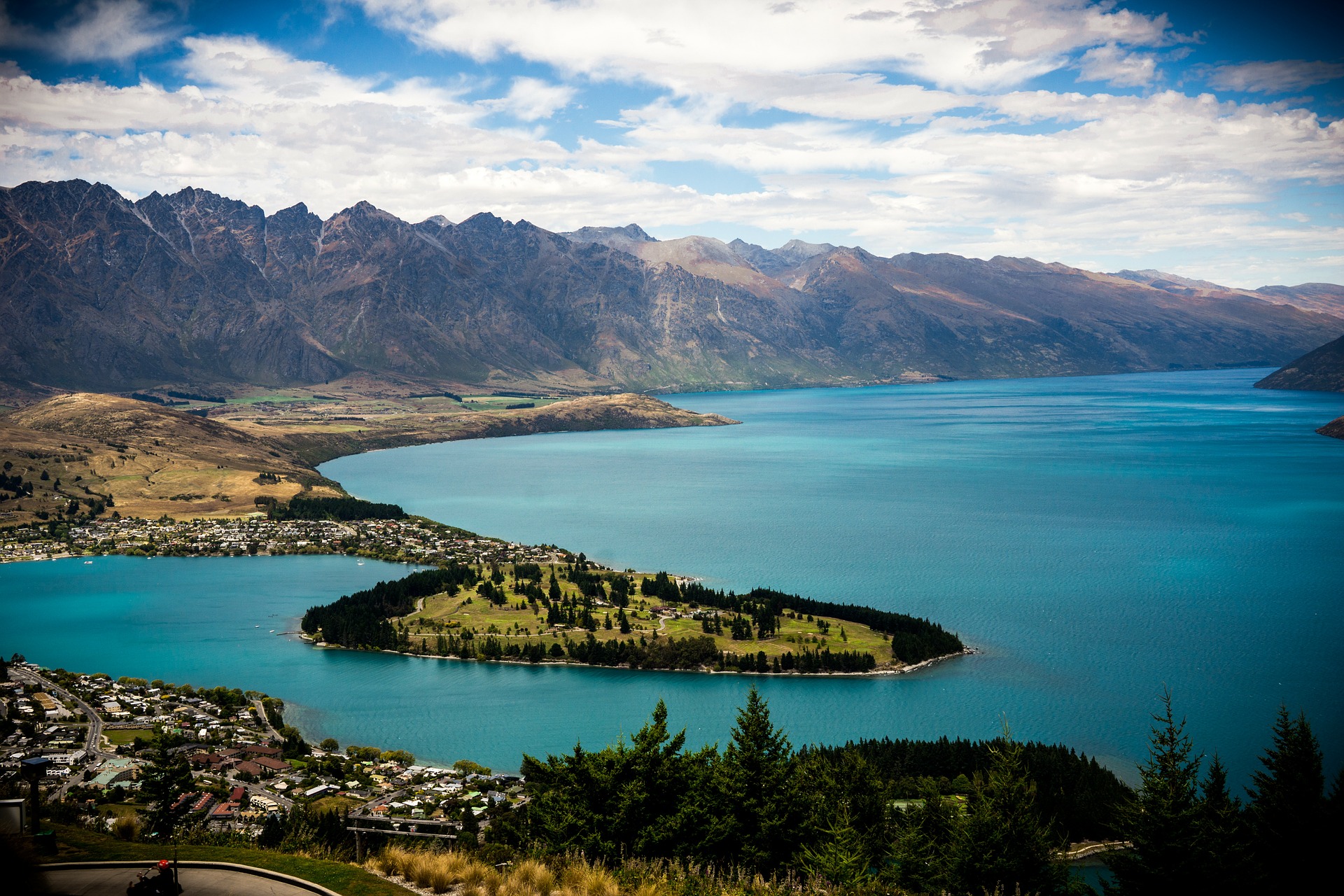 New Zealand is one of the most picturesque destinations on Earth—just ask the sheep, who outnumber the residents 10 to 1! With breathtaking topography that includes snow-capped mountains, lush rainforests, crystal clear coves, and a massive geothermal field complete with geyser pools, volcanic crater lakes, and gurgling mud pools, it's easy to see why New Zealand hosts nearly four million visitors each year. If a trip to this stunning island nation is in your future, plan ahead to make the most of your vacation time, and be sure to visit as many of these must-see destinations in New Zealand while you're there.
Top Travel Destinations in New Zealand
1. Milford Sound
This unofficial "eighth wonder of the world" is arguably New Zealand's most popular tourist destination, and for good reason. Sightseeing cruise ships take you along the fjord, where you'll see magnificent waterfalls and wildlife such as penguins, seals, and dolphins. But be sure to bring a raincoat—Milford Sound is one of the wettest places in the world, where close to 10 inches of rain can fall in a 24-hour period!
2. Queenstown
Feeling adventurous?
Queenstown
is home to the Shotover Canyon Swing, taking you for a ride off the world's highest cliff jump, or you can tone it down and try skiing, skydiving, jet boating, or river rafting before dining in one of Queenstown's world class restaurants.
3. Kaikoura
Located on the east coast of the South Island, Kaikoura is the ideal place to swim with the dolphins, spot an albatross, or go whale watching.
4. Auckland
If you prefer city life, you'll love
Auckland
. New Zealand's largest city is home to both black and white sand beaches, open air markets, multicultural cuisine, museums, and art galleries. It has earned the title of the "City of Sails" thanks to the harbor filled with an eclectic, colorful array of boats and yachts and vibrant waterfront district lined with shops and restaurants.
5. Waitomo Glowworm Caves
There are a number of ways to experience these unique caves, where the only light source is thousands of glowworms. Try black water rafting on an inner tube, or take a guided boat tour. If you prefer to walk, try Ruakuri Cave with its whimsical spiral entrance, glowworms, and spectacular limestone structures.
6. Franz Josef and Fox Glaciers
Hike the glaciers, or view them from the sky on a guided helicopter tour. Temperatures at the top are surprisingly mild, and you'll be rewarded with jaw dropping views of crystal clear walls of blue ice, stunning ice caves, and steep glacial crevasses.
Book Your New Zealand Vacation With WorldTravelService
®
Enjoy all that New Zealand has to offer with hassle-free vacation planning from WorldTravelService
®
. Our skilled, experienced agents will take the time to get to know you to ensure your trip is custom tailored to your needs, using our vast network of resources for a truly one-of-a-kind experience.
Don't wait another day—call 800-676-3796, and book your New Zealand vacation today!