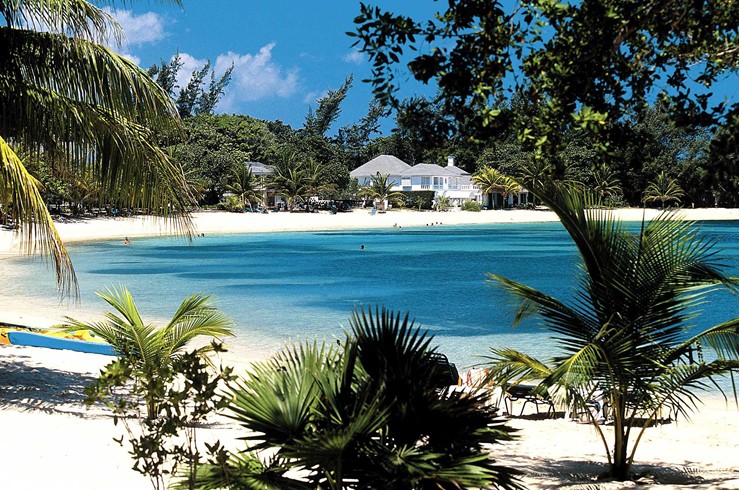 If colder months are approaching in your hometown, this doesn't mean you need to shut out the sunshine. Use a holiday get-away to keep you and your travel companions toasty and warm this holiday season. Choose between the locations suggested below or anywhere else on
our destination list
for a fun holiday excursion.
Check out these hot spots recommended by our travel experts!
Costa Rica Holiday Travel
Costa Rica's warm weather, exotic animals, and endless outdoor activities will make for an unforgettable vacation. Toucans paint the trees of Cahuita National Park, mischievous howler monkeys frolic in the Monteverde Cloud Forest, and suspension bridges dangle in Arenal Volcano National Park. After exploring the Caribbean beaches for green sea turtles at Tortuguero National Park, lie back at one of the country's famous surf breaks and enjoy the famous "pura vida" lifestyle. During the month of December, average temperatures range between 71°F and 80°F (22°C and 27°C). You can expect the coastal regions to be warmer than the capital city of San Jose.
Holiday Travel to the Caribbean
What better place to take your holiday travels than to a tropical Caribbean island? Not only will you be able to soak in some sun at these white sand beaches, you can also spend your time splash around in the warm waters, or exploring underwater marine life. During the month of December, average temperatures in the Caribbean range from 73°F to 83°F (23°C - 28°C). Our travel services can arrange for your trip to any of the following destinations:
Dominican Republic
Puerto Rico
Bahamas
Jamaica
And more!
Give us a call today at 800-676-3796 to begin booking your tropical holiday vacation!
Holiday Travel to Brazil
In Brazil you will find culture, nightlife, tropical beaches, and more! Our travel services will be able to arrange flights, accommodations, and activities for you and your travel companions in
various locations across Brazil
, including:
Rio de Janeiro
Manaus, the Amazon rainforest
Iguazu Falls
Chapada Diamantina National Park
Lençóis National Park
And more!
As the second largest independently-owned agency in the Mid-Atlantic, we are confident that you'll find absolutely everything you need with the assistance of our travel booking agents.
Find the Brazilian destination you've always dreamed of by
booking your adventure
with WorldTravelService

®

.
Average Temperatures in Rio de Janeiro for Holiday Travel
November - Average temperature of 75°F (24°C)
December - Average temperature of 77°F (25°C)
January - Average temperature of 78°F (26°C)
Find out more information on
Rio's weather patterns here »
Book Holiday Travel with Our Agents Today
The team of agents at WorldTravelService
®
is dedicated to ensuring your vacation meets 
all
 of your needs in exact detail. We have the experience, resources, and connections to ensure even the most discerning of travelers gets everything they desire. With WorldTravelService
®
, nothing is more important than your total satisfaction.
Book your vacation
 with a WorldTravelService
®
 agent today to get the ultimate sunny vacation that you deserve!