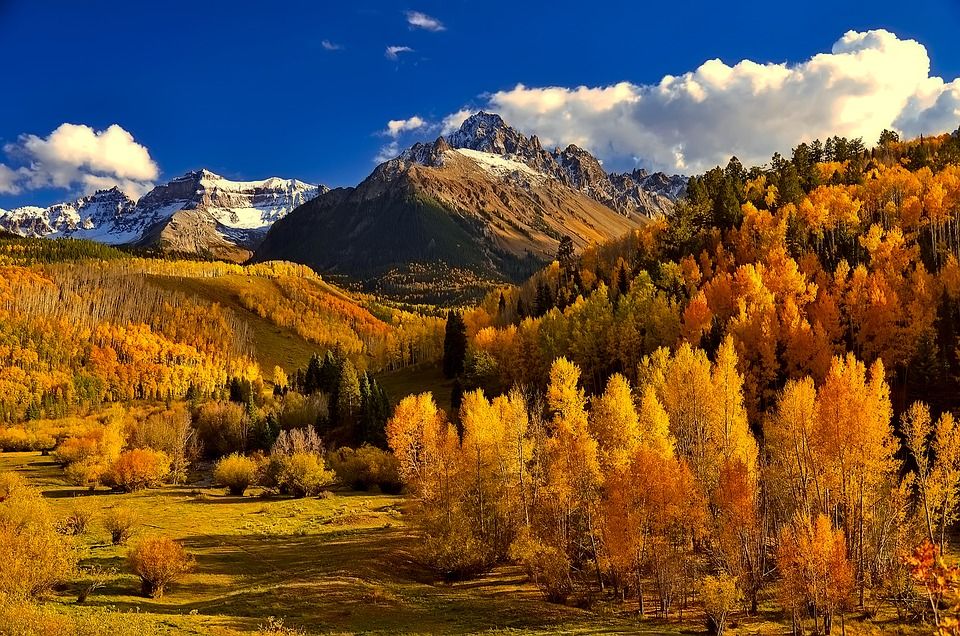 Fall is a sensational time of year, and you don't have to leave the country to enjoy the natural beauty and activities associated with the season. Explosions of color and flavor, cooler temperatures, festivals, and adventure await travelers looking for a fall escape, and WorldTravelService
®
can help you plan your trip to any one of our top five fall travel destinations, and beyond.
Top 5 U.S. Fall Travel Destinations
1. Denver, Colorado
Thanks to five unique climate zones within a two-hour jaunt from Denver, the display of fall colors is one of the longest found anywhere in the country. Varying by elevation, aspen and other native species put on a brilliant show of vibrant foliage starting in mid-September through until mid-November. Take a trip through Golden Gate Canyon State Park, 45 minutes west of Denver during October to view the leaves and a panoramic vista of the Rocky Mountains, and attend one of the world's largest Oktoberfest celebrations in Denver with plenty of food, drink, and entertainment.
2. Columbia River Gorge, Oregon
The Columbia River Gorge spans 80 miles and is worth a visit any time of year, but during the fall when the oak leaves turn orange, birch, Oregon ash, aspen, and big leaf maple leaves turn yellow, huckleberries turn red, and the dogwoods turn russet, it's truly a sight to behold. Plan to visit mid-September to mid-October, and include a hike through Bridal Veil, Latourel, or Wahkeena Falls, or rent a kayak and tour the river.
3. Green Mountain Byway, Vermont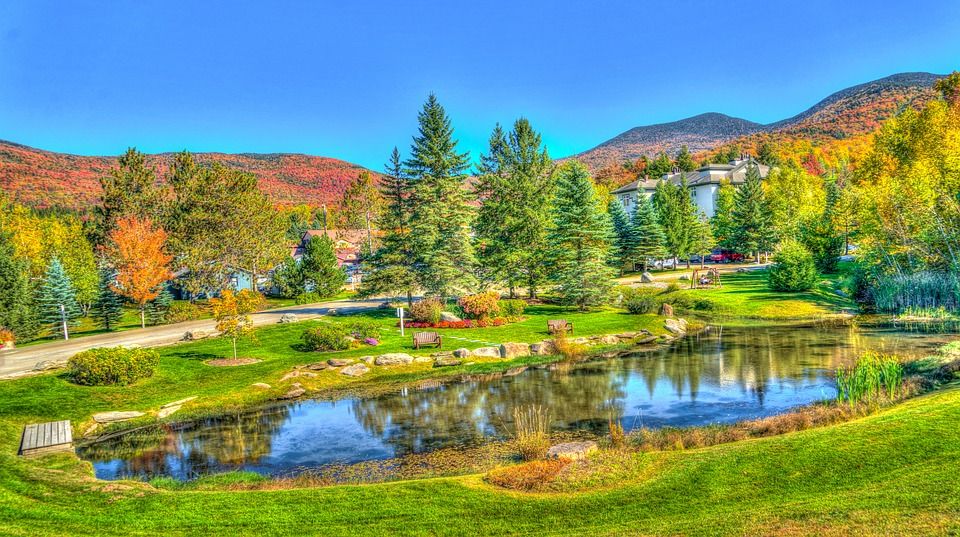 There's nothing like New England in the fall, and the Green Mountain Byway has one of the most dynamic displays of colored beech, birch, and maple leaves you'll find. The eleven mile stretch between Waterbury and Stowe starts to come alive mid-September, peaking the first week of October. Festivals and fairs are plentiful across the state, and local farm stands are found in every corner selling apples, pumpkins, sweet corn, and more.
4. Lancaster, Pennsylvania
Pennsylvania Dutch Country comes alive in the fall, when harvest season is in full swing and the leaves are spectacular shades of red, orange, and yellow. Take a hot air balloon, zipline tour, or helicopter ride for a completely unique perspective, or drive the back roads as you follow a self-guided covered bridge tour. Take the family apple picking at one of the many orchards, or navigate a corn maze for a fun adventure. Farmers markets abound with fresh baked goods, preserves, and unique handcrafted items. Take an Amish buggy ride and tour and experience life in a simpler time.While in the area, head 30 minutes northeast to Adamstown, know as the antiques capital of the U.S., with over 3,000 dealers.
5. The Adirondacks, New York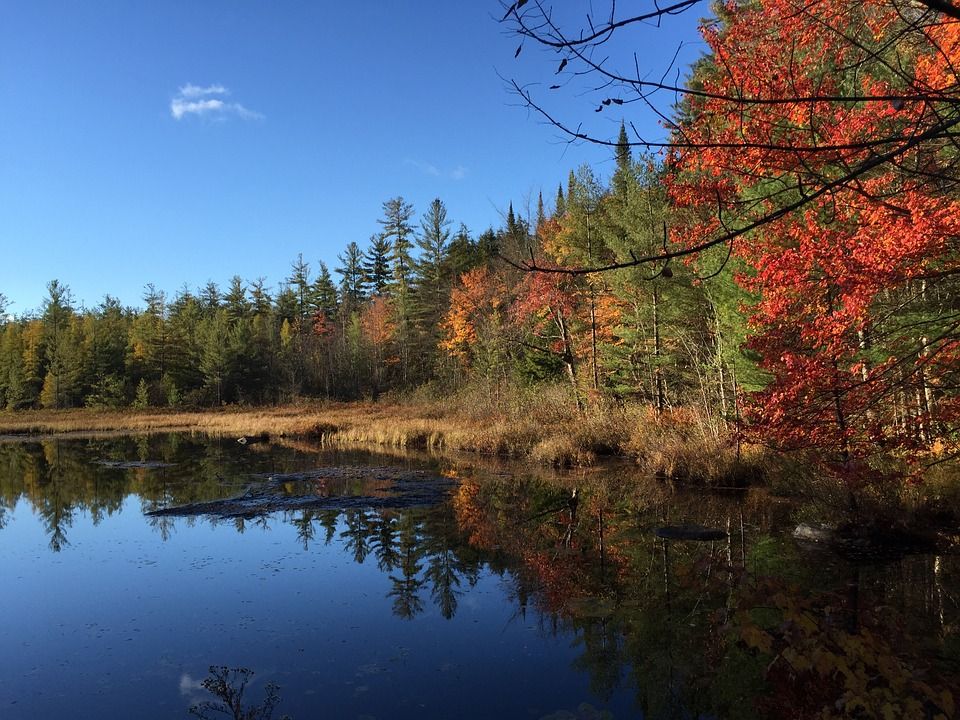 In addition to having one of the country's longest fall foliage seasons, fall is a time of celebration in the Adirondacks with festivals which include:
Adirondack Hot Air Balloon Festival in Queesnbury
Remington Arts Festival in Canton
Civil War Living History and Annual Harvest Festival in Burke
Many more!
Follow the Adirondack Coast Wine Trail and visit seven wineries along the coast of Lake Champlain, and sample the taste of local apples found in the cideries.
Book Your Fall Travel Destination Vacation With WorldTravelService
®
Explore these vibrant fall travel destinations with hassle-free assistance from WorldTravelService
®
. Our talented team of experienced agents will ensure your getaway is everything you desire, and we'll help with every aspect of planning, from choosing the perfect destination to meeting all your needs while you're there.
Contact us online
for more information or book your vacation with a WorldTravelService
®
agent today!