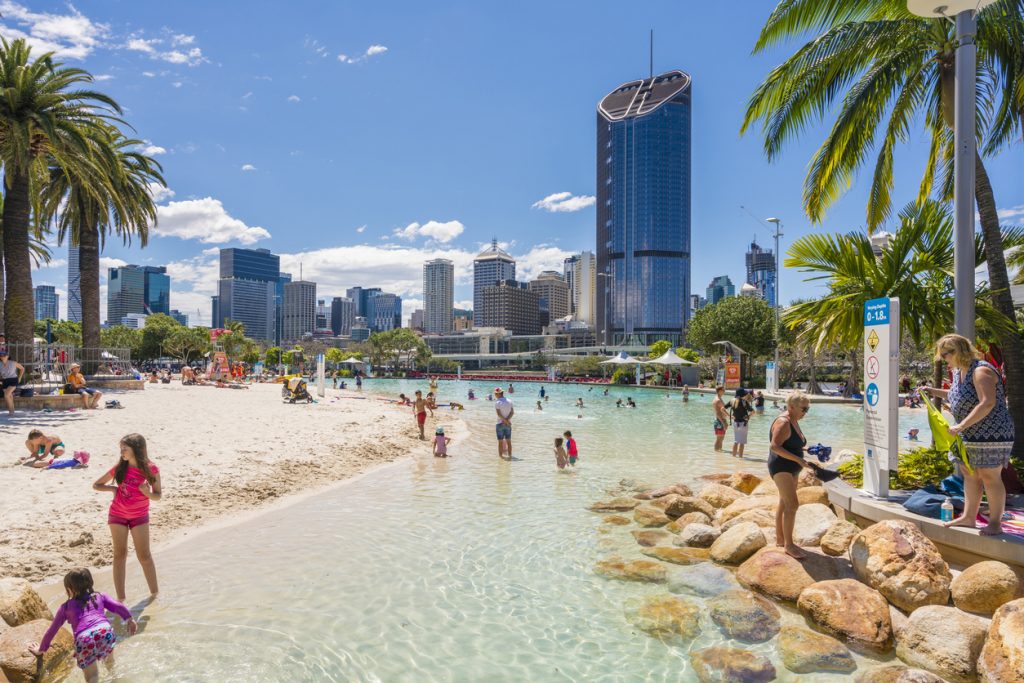 There are so many great places around the world to visit, but a trip to Australia could be just what you're looking for! Whether you want to enjoy heart-pounding adventure, sun-soaked beaches, or unique wildlife, Australia has it all. Here are seven reasons why your next trip should be to the land down under.
Visit the World-Famous Sydney Opera House
It may sound a bit cliché, but there's nothing like a view of the Sydney Opera House at sunset to make you realize what true beauty really is. If you just want to take in the sights from the outside, hop on a ferry in Sydney Harbor and enjoy more of the coastline this way. But for the full experience and a history of this famous opera house, you'll certainly want to tour the inside as well.
Go Sightseeing in One of the World's Most Beautiful Countries
Australia has incredibly diverse ecosystems and wildlife. The Outback is the perfect place for a life-changing desert road trip, while the coast of Queensland offers the chance to meander through ancient forests and dive into the Coral Sea. You can drive past beaches, hike mountains, and even go skiing – all within a short drive of one another.
See Animals that Don't Live Anywhere Else in the World
With over 50 reserves and national parks spread out from Newcastle to Brisbane, you'll be happy to hear that the wildlife in Australia is highly protected. To see some of the animals for yourself, be sure to visit Kangaroo Island. A short plane or ferry ride from Adelaide in South Australia, this sanctuary is home to exotic animals like kangaroos, koalas, wallabies, wombats, echidnas, and other species found nowhere else in the world.
Spend an Entire Day on the Beach
As a country completely surrounded by water, Australia has miles and miles of pristine coastline for tourists to enjoy. Drive down the Great Ocean Road, one of the world's top road-trip routes, and stop at beaches along the way. The white sands, crystal clear water, and stunning rock formations won't disappoint!
Be Adventurous
If you're an adrenaline junkie, Australia is the perfect place to travel. You can go shark cage diving, rent a 4x4 and cruise along the beach, take a zip-line tour through the canopy, and go surfing. Need we say more?
Drink Wine on a Cruise
For a more laidback getaway, you're sure to enjoy Australia's many cruise options. Take a Brisbane River Lunchtime Cruise for an afternoon of lounging, enjoying live entertainment, and snapping photos of breathtaking scenery. You can also go on an ocean cruise and sip on one of over 100 different varieties of wine produced in Australia. Nothing beats this type of rest and relaxation.
Become Familiar with Australia's Culture & History
As a country with a strong indigenous population, as well as a European presence dating back to the late 1700s, there's a lot of history to soak up here. Plan eye-opening visits to the notorious Boggo Road Gaol prison or the Australian War Memorial during your travels down under.
Book Your Trip to Australia with WorldTravelService
®
If you're hoping to plan a vacation of a lifetime with cost-effective fares and valuable benefits, look no further than WorldTravelService
®
! We are dedicated to ensuring your getaway meets 
all
 of your needs. Our job isn't complete until you're 100% satisfied. Sit back and relax while we plan every component of your trip. Ready to experience all the beauty and adventure that Australia has to offer? Then
contact us online
 to learn more, or 
book your vacation
 with a WorldTravelService
®
 agent today!