Corporate Travel Solutions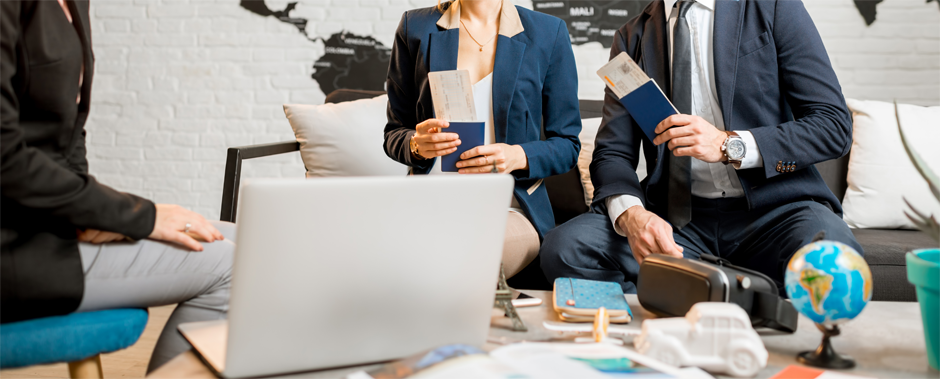 WorldTravelService® dedicated account advisors know each customer personally, speak with them regularly and keep them updated on the changing landscape of today's global travel. Our relationship with our clients and industry partners is our strength.
We're here for you:


International Business Travel
Even if you're a whiz at domestic travel, international business travel is a whole new ballgame. You have to take into account everything from the voltage in the hotel outlets to the etiquette and manners of an entirely different culture.
Don't let overseas business trips be stressful—let WorldTravelService® handle your next international business trip.

Small Business Solutions
Think your small business can't afford travel management services? When you work with a WorldTravelService® business travel agent, you will likely spend less and get more!
Small businesses tend to spend more on business travel than large corporations because small businesses lack a streamlined travel expense system.
At WorldTravelService®, our corporate travel agents understand the needs of small businesses—in fact, many of our affiliates are small businesses! When you choose us to book your business travel, we can help you track and manage your budget so you can maintain a healthy bottom line.

Safety & Risk Management: Travel with Confidence
Working with WorldTravelService® as your corporate business travel management company you can TRAVEL WITH CONFIDENCE. The ever-changing landscape of today's travel rules and restrictions means pre travel planning, coordination, and constant follow up throughout your journey is essential. We are here for you to advise and utilize our industry contacts to ensure you TRAVEL WITH CONFIDENCE, we've got your back!
We're here for you:


Cost Savings
WorldTravelService® helps business's control costs and ensure your staff will TRAVEL BETTER!
With over 20 years building contacts and relationships around the globe with our airline partners, ground transportation, hoteliers, and other in country specialty services, WorldTravelService® has the connections you need to TRAVEL BETTER! Our corporate travel management tools and industry partnerships empower you to control costs while allowing your employees to travel and make personal connections that strengthen your business.
Contact us ( button) For a FREE – Business Travel Policy Evaluation, let's talk about it!
We are here to help business's control costs and ensure your staff will TRAVEL BETTER!


Travel Spend Analytics: Tailoring your corporate travel program
WorldTravelService® has a suite of standard and custom corporate reports to help streamline your travel expense reporting. Our easy online access is ready with the information you need when you need it. All fully customizable to your needs and specific corporate travel policy.
IBANK
GRASP
Concur compatible
Credit card reconciliation
Unlimited ticket changes ( no charge for changes prior to ticket issuance)
Completion of ticket voids
Preferred seating option
Airline Fare and Rule Waivers
Quality control features to best manage your travel policy
FareCK – our low fare search engine
ECK – tracking module for unused electronic tickets
QualityCK – 150 quality assurance checks
SeatFinder – module for hard-to find seats
WebCK- searches over 140 websites for added savings
Travel-24 emergency support available worldwide 24/7
reView latest technology in travel management reporting
International rate desk ( experienced staff and advanced technology offer solutions for great savings )
Hotel program that offers discounts 20-65 percent off hotels worldwide

For a FREE – Corporate Travel Expense Reporting Review, let's talk about it!
We are here to help business's streamline travel expense reporting, and ensure your staff will TRAVEL BETTER!
Travel Technology
WorldTravelService® Corporate Traveler Tools easy for on-the-go travelers.
Online Booking
GetThere on smartphones replicates a corporate travel site on a handheld device, allowing travelers to shop and book air, car, and hotel reservations, view and share travel plans, check flight status in real time and quickly contact your corporate travel agency.
View My Itinerary
At WorldTravelService®, we also offer mobile travel solutions through Amadeus CheckMyTrip—a service that gives travelers access to reservation details, destination information, including weather and currency exchange rates, and more.
Traveler Profile
The traveler profile is just the beginning of our custom services personal relationship with your dedicated corporate travel agent.  Our seamless process allows travelers full control for complete and accurate profiles including personal preferences.  This kicks off the relationship between our agents and travelers to include a customized experience based on their personal preferences.  All while allowing anytime online booking with the added confidence of a personal travel concierge backing you up.
Expense Management
We know that tracking your company's travel expenses is vital to following policy and maintaining profitability. That's why WorldTravelService® uses iBank, the most advanced technology platform for travel-management company reporting, to run, maintain, and house client travel reports.
To get your business account set up today: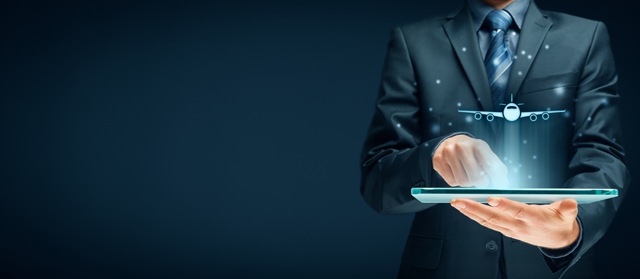 Corporate Services

Let's talk about it!