Jeanine Grande
WorldTravelService
Executive Plaza II, Suite 102
11350 McCormick Road
Hunt Valley, MD 21031
About Me
I was bitten by the "travel bug" 22 years ago. I have been fortunate enough to visit many destinations including many countries in Europe as well as travelling extensively in the Caribbean, Mexico, and the United States including Hawaii.
Travel helps us to form who we are and want to be. I love to listen to clients tell me their travel dreams and help make them a reality. Sometimes just getting the client on their journey teaches me in my everyday life. Dreams are something everyone has…making it into reality is the best job to have in the world and I am lucky to have this opportunity.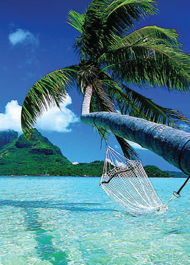 Receiving the endorsements of Senators, high level White House Appointees, and other VIP clients in the Arts, along with those from the Student and University sectors among others, serves as a reminder that I have won the trust of my travelers. I strive to earn that trust everyday in everything I do.
What I Specialize In
The challenge to correctly match the travel request to each individual client is something I love to do. Whether it is a quick romantic weekend getaway or a detailed itinerary to Europe, please don't hesitate to contact me.

Commodore status with Princess
WOW Royal Caribbean Expert

Celebrity Cruises Five Star Academy
NCL University

Monograms Booking Agent

Monograms Booking Agent

Club Med Expert Agent