Booking Travel to Melbourne, Australia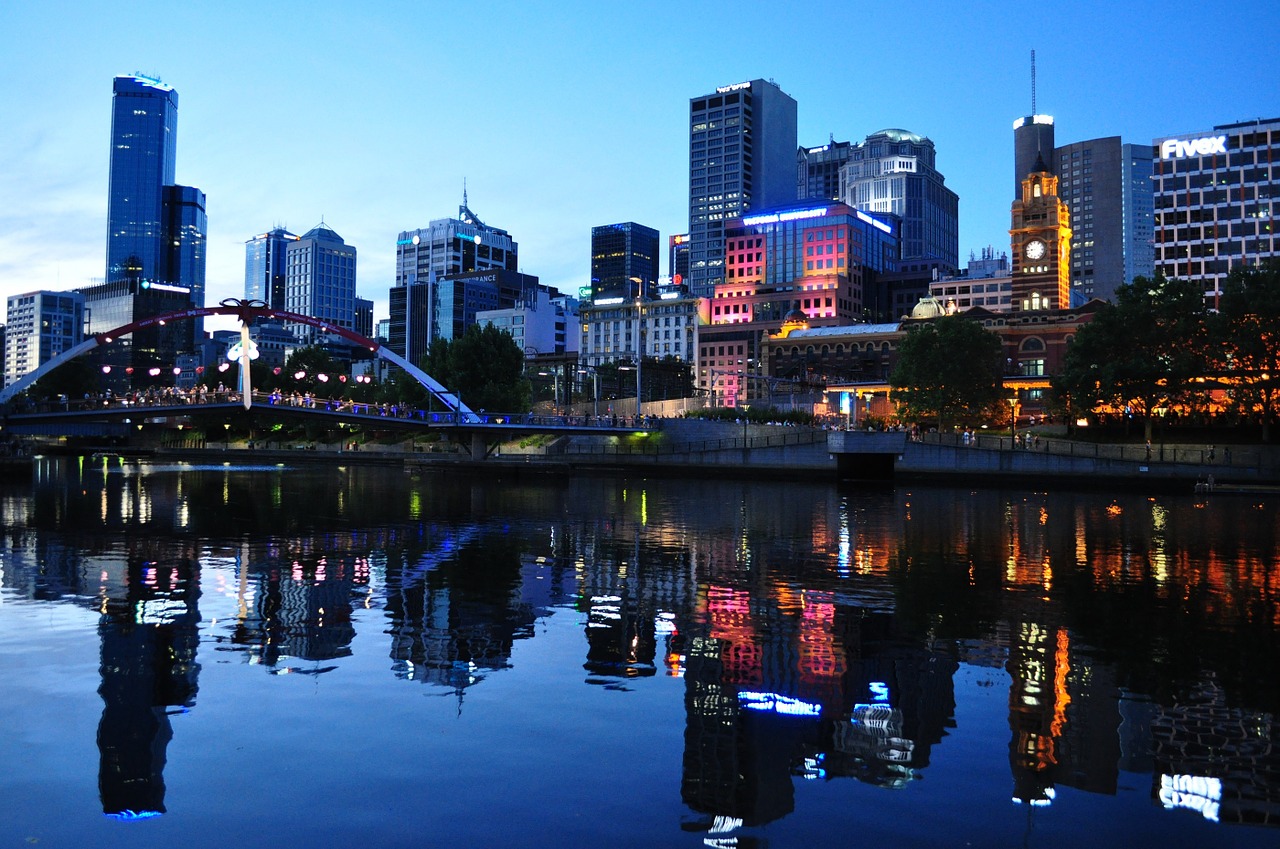 As Australia's second largest city and the capital of the state of Victoria, Melbourne has a lot to offer. The year-round temperate climate makes any time a great time to visit Melbourne, and the travel experts at WorldTravelService® will help ensure every detail of your trip is coordinated to maximize your enjoyment and enhance your experience.
Our exceptional staff and commitment to service, makes every trip you book with WorldTravelService® the trip of a lifetime. As a full service travel agency, we take pride in our ability to flawlessly arrange every aspect of your trip, including flights, accommodations, and activities.
Turn your dreams of a Melbourne vacation into a reality by calling WorldTravelService® today at (800) 676-3796 or contact us online and let us know how we can help!
Melbourne Facts and Figures
With a population of around 4.5 million people and over a million international visitors each year, Melbourne has a thriving economy and an incredibly diverse culture. The city attracts people of all ages and consists of a city centre and 15 suburbs, each with its own distinct charm and character.
Temperatures in January average around 70 degrees, while July is cooler with an average of 50 degrees. Weather is best described as variable, and visitors are encouraged to dress in layers for maximum comfort.
A Visitor's Guide To Melbourne
If you're not afraid of heights and would like to get a birds eye view of Melbourne, visit the city's tallest structure (and the highest observation point in the Southern Hemisphere), the Eureka Skydeck. Once at the top, those who are brave and in good health, may want to venture on to a dedicated viewing deck called The Edge, which extends another 10 feet outside of the building and provides a clear view above and below the 88-story high platform.
The National Gallery of Victoria (NGV) has more than 73,000 works and spans two buildings—NGV Australia and NGV International. Admission is free, and collections are extensive and diverse.
Federation Square, or Fed Square as locals call it, is located in central Melbourne, across from the Flinders St. Station. Fed Square is home to numerous major cultural attractions, hosts world class events, and has an eclectic selection of shops, restaurants and bars.
Take a drive along the world famous Great Ocean Road, keeping an eye out for one of Australia's most famous landmarks: a series of impressive limestone stacks, known as the 12 Apostles.
Plan Your Trip To Melbourne With WorldTravelService
®
Leave your worries behind as you explore Melbourne with help from your travel partners at WorldTravelService®. Each of our agents has extensive industry experience, and our goal is to provide exceptional service to each of our clients. A dedicated agent will work closely with you to ensure all your individual needs are met. We are available to advise or assist you as you need us, acting as your personal advocate every step of the way!
Contact WorldTravelService® at (800) 676-3796, and get started booking your Melbourne vacation today!