Travel to the Middle East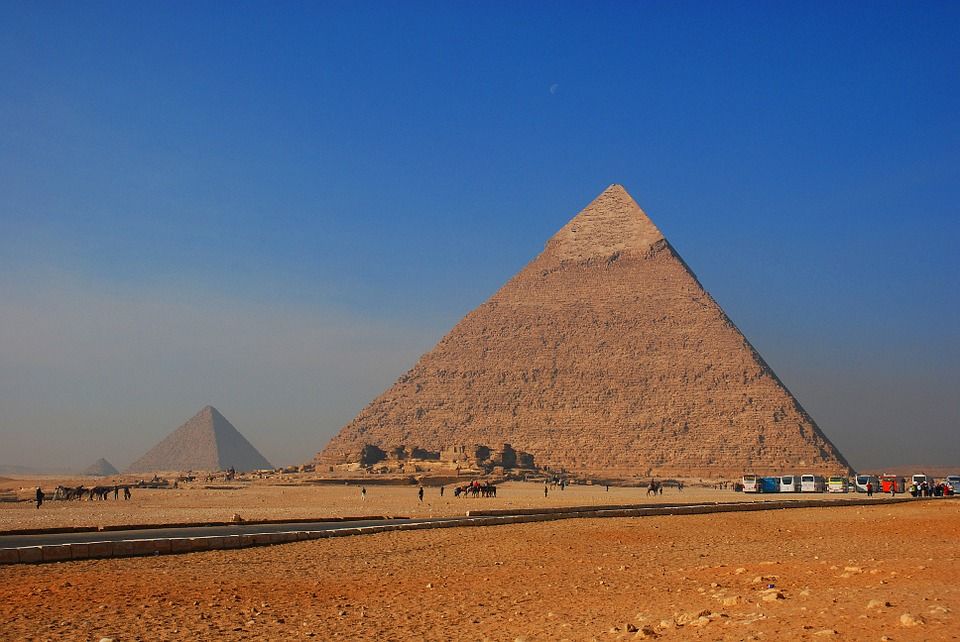 The Middle East is a startling contrast of cultural intensity, heady scents, vibrant colors, rich history, and fascinating people. Depending on which map you're looking at, the Middle East can be defined in a number of different ways, with countries such as Egypt, Turkey, Morocco, Tunisia, Libya, and Algeria up for debate. Whatever your definition of this ancient region there are a number of unique attributes that make it a strong contender among both seasoned and beginner travelers.
With the experience, knowledge, and worldwide industry connections, WorldTravelService® can help you plan your next trip to the Middle East ensuring every aspect of your vacation is custom tailored to suit your unique needs and preferences. From the moment you decide to travel to the Middle East, one of our highly skilled agents will invest the time needed to get to know you, and learn about your expectations and concerns with regards to travel, and then set to work to resolve your worries and exceed your expectations.
No detail is too big or too small, and our services begin and end with you. From planning, to efficiently arranged flights, accommodations, and activities, WorldTravelService® will help turn your dream of a vacation to the Middle East in to reality. Destinations include:
The Nile, Egypt
Northern Israel
Cyprus
Qatar
Oman
Dubai, United Arab Emirates
Jordan
Dead Sea
Experience the vacation of a lifetime to the Middle East, with travel planning services from WorldTravelService®. Book your getaway today!
Experience The Wonders of The Middle East
Shrouded in mystery, yet rich in diversity and ancient lore, the Middle East is a treasure trove of ancient cities, mighty rivers, vast deserts, and modern metropolises.
The Dead Sea is the lowest point on earth at 417 feet below sea level, and is in fact a lake comprised of over 33 percent salt. Because of its high saline content it is unable to sustain life, hence the name, but the volume of locals and tourists who flock to the area to reap the benefits of the waters healing powers more than make up for it. Local attractions include nearby beaches, natural healing spas, and magnificent hiking trails.
As the oldest seaport in the world, the Old Port of Jaffa was once a seedy gathering place for sailors, fisherman, and the homeless but has since been transformed in to a vibrant and hip cultural paradise complete with galleries, bookstores, trendy nightclubs, and cafés. The city itself is a walkable, multi-ethnic, eclectic mix of old and new where you're as likely to find an ancient underground church as you are a domed dwelling full of designer wares.
The Jordan River has exceptional spiritual relevance in addition to being the country's primary source of water. Thousands visit the river each year to become baptized or pay their respects, and its considered Israel's most sacred body of water. The river and its banks have recently been developed to provide tourists and locals with several means to tour the river whether on a houseboat, in a kayak, or for the adventurist, on a fast moving raft.
Plan Your Trip To The Middle East With WorldTravelService
®
With meticulous attention to detail and a commitment to provide our customers with the highest level of products and services, WorldTravelService® is ready to help plan your next trip to the Middle East. Contact our agents today, and experience all the Middle East has to offer.
Contact Middle East Travel Advisor Laura Ciccone
Laura originally started her career in TV production, but after she had children and had stayed at home with them for several years, she decided she wanted to get back into the workforce. After interviewing a woman who owned a travel agency for 40 years, she decided to go to travel school—and the rest is history!
Laura also finds the Middle East endlessly fascinating. The region has changed significantly over the last 15 years or so, and Laura encourages travelers to consider a Middle Eastern country for an enlightening and educational experience.