Ponant Cultural Cruises & Expeditions
Benefits of Exploring with Ponant
Combination of Expedition, Access AND Luxury Cruising
5 Brand New Small Ships with an Open Bridge – 64 – 264 guests
Inclusive pricing: all meals, open bar, gratuities, port fees, taxes, and expeditions
Expedition Hardward & Technology: 1C ice classification, double reinforced ice-strengthened hulls, stabilizers, forward-facing sonar, 3-D ocean floor mapping
Luxury Software Onboard:  Butler service in suites, 95% balconies, elegant design, luxury amenities, 1:2 staff/guest ratio
Unique Itineraries: remote destinations and authentic experiences
World-renowned Experts: Naturalists, Historians, Musicians, Anthropologists
Ponant Specials
New 1st time traveler savings! PONANT is pleased to offer $600 per person savings for first time travelers on PONANT cruises.
Valid on bookings deposited on from September 6th, 2018 – December 31, 2018.
All Virtuoso travelers also receive $250 onboard credit per person!
The world's only French-flagged cruise line and top cruise line worldwide in polar expeditions, PONANT Yacht Cruises & Expeditions currently has four distinctive and intimate vessels, embodying the essence of a private luxury yacht: the three-masted LE PONANT, an elegant sailing yacht accommodating 64 guests and three luxury yachts of 264-guests LE BORÉAL, L'AUSTRAL and LE SOLÉAL. The luxury cruise line will launch its fifth ship in Spring 2015, LE LYRIAL. These luxurious ships sail to the unexplored corners of the world including the Poles, Northern Europe, the Mediterranean, the Caribbean, Central America, South America, Asia, Australia and New Zealand on cruises ranging from three to 21 nights and including many ports and islands not accessible to large cruise ships. From Five Star Expeditions to themed cruises, the engaging itineraries offer a wealth of fascinating shore excursion programs to ensure that every voyage is a unique and exceptional experience. The latest eco-friendly technologies, attentive service, bilingual crew, luxurious staterooms and suites, an elegant, sophisticated cuisine and a chic, yet informal atmosphere offer a cruise experience unlike any other. In addition to the best available tours, our 1:2 staff to guest ratio also guarantees the best in personalized service. Explore your destinations at an unhurried pace and let the beauty that surrounds you, stir your senses. No matter where you wish to travel, our cruises will take you off the beaten path to a whole new world of adventure. Welcome aboard!
World leader of luxury expeditions announces a fleet of 12 ships by 2021
March 2018 | As PONANT celebrates its 30th anniversary this year, the company announces an order for two additional ships in the PONANT EXPLORER series. The only French cruise ship owner is consolidating its position as the world leader of luxury expeditions with a fleet that will consist of 12 ships by 2021.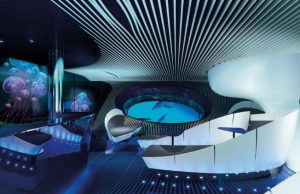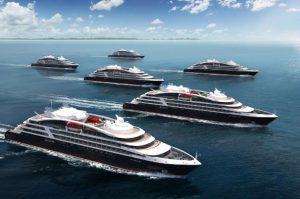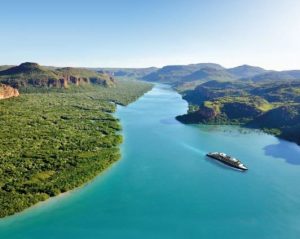 A fleet of 12 ships in 2021 for unique travel experiences on all the world's seas.
With a fleet of 12 ships, 2000 crew members and 460 departures planned for 2021, PONANT, the world leader of luxury expeditions, will cover all the world's seas. The company is remaining loyal to its philosophy of sailing to places where others do not venture, offering an ever-richer selection of authentic journeys to exceptional destinations, even the most remote: Antarctica, Arctic, Alaska, the Amazon, the Orinoco, or the Scattered Islands, Kimberley, Papua New Guinea, and even the roof of the world, the Geographic North Pole and the North-East Passage.
Two new expedition ships in the PONANT EXPLORERS series : Le Bellot and Le Surville
The latest order has been placed for two additional sisterships, delivery of which is scheduled for the first and second quarters of 2020. Like the four previous vessels, the construction of these two new ships will be entrusted to Norwegian shipyard Vard, part of Fincantieri Group. Combining moderate size (just 92 staterooms and suites, each with a balcony), refined design, cutting-edge technology and respect for the environment, they will comply with the international CLEANSHIP label (Bureau Veritas). The six PONANT EXPLORERS will be fitted with a world first: the "Blue Eye". This multi-sensorial underwater lounge, a major innovation, will allow passengers to discover and experience the underwater world via two portholes in the form of a cetaceous eye, looking out on to the sea bed, non-intrusive underwater lighting, and hydrophones integrated into the keel that retransmit the natural symphony of the deep water, as well as Body Listening sofas, offering a unique sensorial listening experience by corporal resonance.
ABOUT PONANT
Established in 1988 by Jean Emmanuel Sauvée and a dozen officers from the French Merchant Navy, PONANT is the world leader of luxury expeditions and the only French owned cruise line. Today, PONANT is leading the way with a new style of luxury cruising through a unique conception of sea travel which combines exceptional itineraries and luxury hotel services, aboard luxurious smaller-scale ships.