Questions to Ask Your Vacation Travel Agent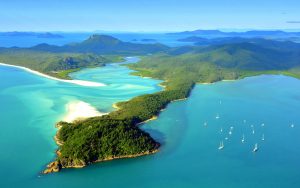 If you're reading this article, you understand that planning a vacation can be a bit of a chore. Having a vacation travel agent can save you time—and money—when it comes to your leisure travel.
But if you've never used a travel agency before, it's hard to tell if you're getting the best service possible. There is nothing worse than having travel plans incorrectly booked or having no one to help when things go wrong.
We've rounded up the best questions you can ask your vacation travel agent to make sure you have the best resource when it comes to your vacation plans.
Want to talk to a travel agent today? Contact us to discuss your trip!
What Types of Vacations Do You Have Experience Planning?
Asking your travel agent what kind of experience they have can help you get an idea if they can work well with your travel plans. Many travel agents have experience dealing with certain types of travel such as cruises, island travel, specific cities, domestic/international, and more.
An experienced travel agent may know how to get better rates and deals when it comes to certain travel destinations.
What Types of Documentation Is Necessary for My Trip?
When traveling, it helps to know what kind of documents you will need for each of your stops. Your travel agent should be able to advise you on what passports and visas are needed and what kind of identification you will need to carry while traveling.
In addition, your vacation travel agent may be able to help you apply for and receive the visas and entry documents you will need.
How Can I Get Ahold of My Agent?
Knowing when and how you can contact your leisure travel agent is important. If you have trouble with bookings or have a travel emergency, you will want to know that you can get in touch with someone that will be able to help you sort through the problems quickly.
Want 24/7 access to a travel agent? Contact WorldTravelService® to learn more about our emergency travel communication.
Can I Access My Vacation Itinerary Online?
These days everything can be done online, and while it's always nice to have face-to-face contact, it is also nice to have instant access to your travel itinerary while on the road (or on the seas!).
To find out exactly what type of online services your travel agent offers, ask if you can your print tickets yourself, if your online itinerary includes travel maps, and if there are any other services that you think you may need online access to while traveling.
Your travel agent may also have a mobile travel app available to make your trip even easier!
What Is Your Refund & Travel Change Policy?
Things arise and cancelation or changes are sometimes necessary. Ask your vacation travel agent what their policies are. Do they charge for itinerary changes? How much will you be refunded if you need to cancel your trip? These are two important questions you will want to ask before you make a booking.
Do You Offer Any Lowest Price Guarantees?
There are many advantages to using a travel agent over booking plans yourself. Some travel agencies have great connections with hotels, airlines, and car rental companies, and can offer discounts on these travel costs.
Also be sure to ask your travel agent if they are affiliated or connected with any major travel brands.
Can You Offer Me Specific Destination Knowledge?
Having a travel agent that has traveled themselves, especially to the destination you are visiting or within the general area, can help you when it comes to things such as weather, local customs, and what activities you can partake in.
Working with an experienced travel agent it can be a huge advantage when it comes to knowing what to expect once you arrive at your vacation destination.
Do You Have Travel Destination Suggestions?
Your travel agent should take the time to get to know you and your travel interests. With an agent that takes the time to personally get to know you, they can recommend destinations or activities you may love but wouldn't have thought of otherwise.
How Much Money Should I Bring on My Trip?
Depending on the length and location of your trip, the amount and type of currency you need can vary. Your travel agent can provide recommendations on how much money to bring, how much to keep with you, tips for keeping your money safe, and more.
More Questions?
To get the best vacation possible, be sure to ask your vacation travel agent any questions you have. Your travel agent is here to help you make the most of your vacation, so don't be shy if you have questions!
Get Answers from Our Vacation Travel Agent in the DC Area
Looking for a trip that transcends the ordinary? Start at WorldTravelService®!
Our travel agents' expertise goes beyond simply being knowledgeable. When you plan your trip with WorldTravelService®, you access a wealth of resources, ingenuity, and insight to get a travel experience that exceeds your expectations.
When you need a vacation planner in the DC, Maryland, or Virginia area, contact WorldTravelService®.
Ready to plan your dream vacation or have questions to ask a travel agent? Contact us today!