Booking Travel to Argentina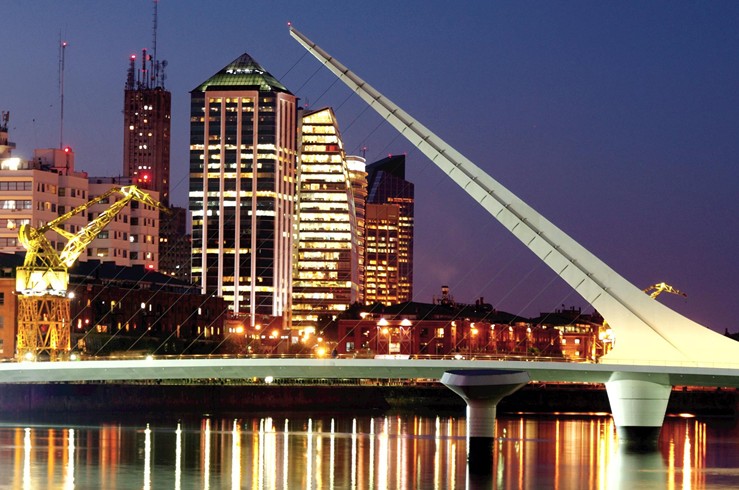 Whether you've previously traveled to Argentina or you are arranging your first trip to the country, our team of travel agents will be able to help you plan the trip of a lifetime. When you book with WorldTravelService®, you can rely on our team of experts to take care of all the minor details for you. Our travel services will be able to arrange flights, accommodations, and activities for you and your travel companions in various locations across Argentina, including but not limited to:
Buenos Aires
Córdoba
Mendoza
Bariloche
Salta
Ushuaia
As the second largest independently-owned travel agency in the Mid-Atlantic, we are confident that you'll find absolutely everything you need with the assistance of our travel booking agents. Find the Argentinian excursion you've always dreamed of by booking your adventure with WorldTravelService®
Argentina Vacations
As the second largest country in South America, there are plenty of hotspots to explore. With terrain covering the Andes Mountains, scenic beaches, glacial lakes, and pampas grassland, you are sure to enjoy your time in this expansive country. Are you ready to get your dance on? Argentina is famous for the tango dance and music!
Traveling to Buenos Aires
Many travels choose to begin their excursion in Argentina's large, cosmopolitan capital, Buenos Aires. This popular city is centered on the Plaza de Mayo and is lined with stately 19th century buildings, including Casa Rosada (the iconic presidential palace). Enjoy some of Argentina's most authentic cuisines and culture in this bubbling city! From tall skyscrapers, to white sand beaches, the city of Buenos Aires is sure to captivate you with all that there is to see.
Contact us today to speak with an agent about planning your trip to Buenos Aires! Our agents will be able to accommodate you in all ways possible.
Traveling to Córdoba
This land locked potion of the county is surrounded by breathtaking mountains, historic buildings, and large parks. To get a taste of majestic mountainous and lively city life, plan a stop in the city of Córdoba. This part of Argentina features an intriguing mix of both old and new. When you walk down the cobble stone streets at night, you can expect to find DJs spinning electro-tango in crowded bars in the midst of 17th century ruins. Immerse yourself in the Argentinian culture with a trip to Córdoba.
Traveling to Mendoza
Did someone say wine? Mendoza is the heart of Argentina's wine country, famed for Malbecs and other red wines. Enjoy wine tasting and tours on this Argentinian countryside, with views of vast mountains on the horizon. Take a stroll down Mendoza's  wide, leafy streets to soak in the modern art deco buildings, and bustling plazas.
Argentina Vacations with WorldTravelService
®
The team of agents at WorldTravelService® is dedicated to ensuring your trip to Argentina exceeds all of your expectations. We have the experience, resources, and connections to ensure your every need is met. With WorldTravelService®, nothing is more important than your total satisfaction.
Book your Argentina vacation with a WorldTravelService® agent today to experience this country in all the best ways!