Booking Travel to Brazil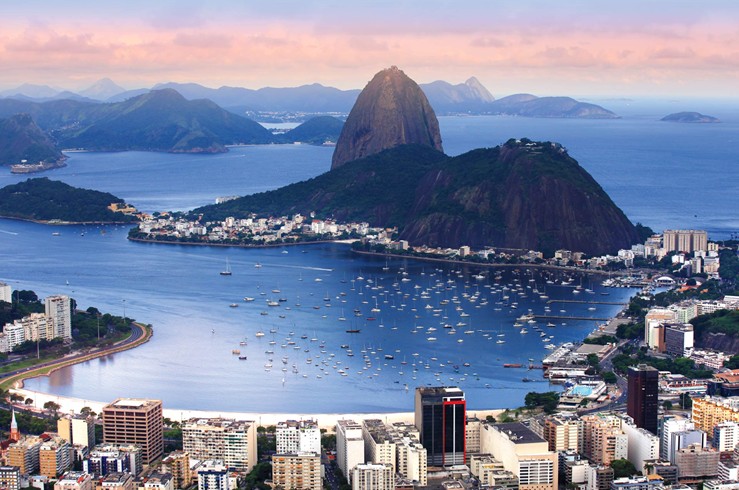 Whether you're a veteran traveler to Brazil or you're about to embark on your first journey to the country, there is an abundance of unique and exciting possibilities ahead. There are many important details to organize for a trip to another country, but with the assistance of the skilled agents at WorldTravelService®, you will find yourself prepared to enjoy the numerous adventures that lie ahead. Our travel services will be able to arrange flights, accommodations, and activities for you and your travel companions in various locations across Brazil, including:
Rio de Janeiro
Manaus, the Amazon rainforest
Iguazu Falls
Chapada Diamantina National Park
Lençóis National Park
And more!
As the second largest independently-owned agency in the Mid-Atlantic, we are confident that you'll find absolutely everything you need with the assistance of our travel booking agents.
Find the Brazilian destination you've always dreamed of by booking your adventure with WorldTravelService®.
Planning Your Travel to Rio de Janeiro
Surrounded by white sand beaches, this gleaming gem of a metropolis offers a bottomless list of exciting opportunities. To call Rio de Janeiro scenic would be an absolute understatement! Coupled with fine cuisine, excellent nightlife, and unparalleled shopping, it's no wonder Rio de Janeiro is at the top of many travelers' lists. Try exploring this marvelous country by taking a scenic hike to the top of the Christ Redeemer (one of the new Seven Wonders of the World) or riding the gondola up to Sugarloaf Mountain. Are you looking for a more adventurous way to see the entire city? Prepare yourself for an adrenaline rush with activities such as hang gliding, ATVing, or parasailing. Whether you are looking for festive night life, breathtaking views, or secluded beaches, you will find that Rio has something to offer for the entire family.
Planning Your Travel to Manaus, the Amazon Rainforest
In the heart of Brazil lies the Amazon rainforest. Your adventure of a lifetime will begin with a flight into the small town of Manaus where you will have the opportunity to embark on a riverboat tour to experience all the Amazon has to offer. In addition to tropical rainforests, the Amazon also features a variety of other ecosystems including seasonal forests, deciduous forests, flooded forests, and savannas. The Amazon basin is drained by the Amazon River—the second longest river in the world and the most voluminous river on Earth! To provide you with memories to last a lifetime, our travel agents will be able to arrange for a trusted guide to lead your exploration through the Amazon's famous jungles and rivers. During your travels, you will have the opportunity to participate in many activities including:
Riverboat tours. The best way to experience the jungle and its lengthy rivers is by boat. WorldTravelService

®

can arrange for experienced guides to take you on tours lasting hours, days, or weeks! We highly recommend spending your nights beneath the stars on an authentic Brazilian hammock aboard a riverboat.
Parana fishing. Test out your fishing skills with some Parana fishing through the rivers. Guides will be able to assist you with baiting and de-hooking to ensure safety at all times.
Swimming with dolphins. The Amazon River is home to thousands of exotic animals including the pink bottlenose dolphin. At certain locations along the way, you may be able to tread the same waters as these dolphins with supervision from experienced guides.
Nature hikes. What better way to see the wildlife than by walking through the Amazon forests with trained, experienced guides.
And more! The adventure doesn't stop there. Contact us today to ask about additional excursions we are able to book for you.
Brazil Vacations and Excursions with WorldTravelService
®
The team of agents at WorldTravelService® is dedicated to ensuring your excursion meets all of your needs. We have the experience, resources, and connections to ensure proper safety measures are met and that your requests are made into realities. With WorldTravelService®, nothing is more important than your total satisfaction.
Book your vacation with a WorldTravelService® agent today to experience Brazil in all the best ways!