Travel & Excursions to Peru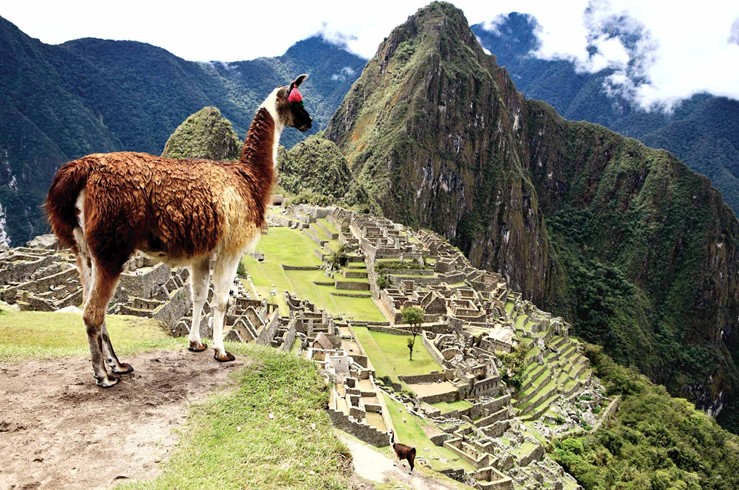 Both experienced travelers and first time adventurers can appreciate in the awe-inspiring experiences available in Peru. But before you get bogged down by logistics and planning, allow our experts the chance to help you turn your vacation into the ideal adventure. The skilled, professional team at WorldTravelService® can handle all of the strategy, while you sit back, relax, and enjoy your well-earned retreat.
Popular destinations and destinations in Peru include:
The Inca Trail
Machu Picchu
Lima
Cusco
The Colca Canyon
Lake Titicaca
And more!
WorldTravelService® stands as the second largest independently owned travel agency in the Mid-Atlantic. Through our superior networks, highly skilled agents, and exclusive advantages, we can guarantee you'll find the perfect escape to enjoy in Peru for your leisure destination.
Begin planning your perfect Peru adventure today by booking with our agents at WorldTravelService®!
Planning Your Travel to Peru
Even among the world's leading leisure travel destinations, Peru stands in a league of its own. A world rife with cultural treasures, historical landmarks, and exciting opportunities awaits in a unique fashion that belongs solely to this list-topping destination. Explore the famous Machu Picchu ruins, embark on an invigorating hike across the Inca Trail, enjoy a flight over the majestic Nazca Lines, or even take in the vibrant and colorful nightlife in Lima.
There are adventures for anyone in Peru, and whether you're traveling with family, seeking adventure, or just looking for the ultimate way to unwind, you'll find it here.
Begin Your Adventures in Machu Picchu with WorldTravelService
®
Arrive at one of the world's most ancient and beloved citadel ruins by foot across gorgeous and vibrant hiking trails, or make your way by luxurious and relaxing railway line. The journey is sure to be well worth it no matter your choice, as Machu Picchu offers some of the most breathtaking and enchanting sights available in the modern day. With WorldTravelService® agents at your side, your trip to Machu Picchu is certain to provide all of the excitement and allure you've dreamed of!
Booking a Trip to Lima
As Peru's capital city, Lima certainly does not disappoint. An aesthetically appealing and enthralling location, Lima offers nearly anything to sate your travel appetites. Relax in luxury at top-class hotels and spas, take in some sun on Lima's famous beaches, and breathe in the deep, rich culture of Peru all in one, gloriously concentrated location. By night, there is even more adventure to be had in Lima's Barranco district, featuring exclusive clubs and cocktail lounges like you've never experienced before.
Whether you're traveling with family, going solo, or enjoying a romantic getaway, Lima caters to anyone's tastes and is truly an absolute must-experience destination.
Peru Adventures and Excursions with WorldTravelService
®
Our travel experts are wholly dedicated to making absolutely certain that all of your travel needs are met, and exceeded. From translators, experienced guides, and destination logistics, all the way to securing appropriate currency exchange and planning your flights, our experts will put your needs first in order to provide an experience you will never forget.
Book your vacation with an agent at WorldTravelService® to ensure your Peru leisure travel is not just great, but ideal! Give us a call at 800-526-1412 to have our team start planning your dream vacation today.