Venezuela Travel & Excursions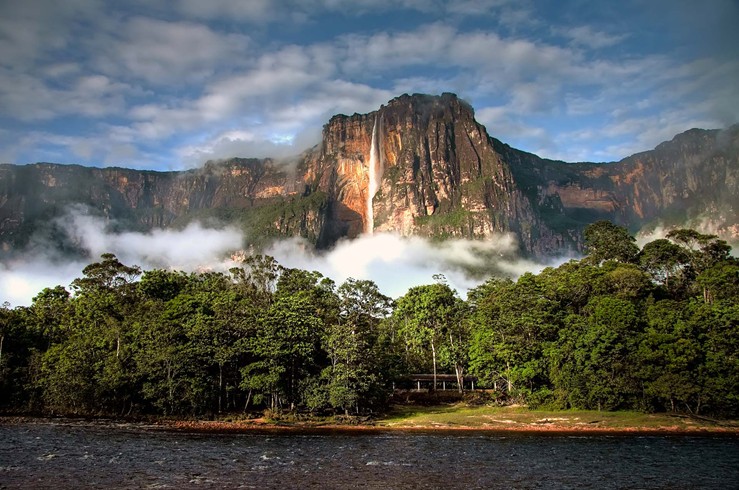 Venezuela is lauded as one of the most enticing and gorgeous travel destinations in all of South America, and it has plenty to offer to both veteran adventurers and new travelers alike. Don't let your ideal destination for travel turn into a nightmare; allow the seasoned agents at WorldTravelService® to guide you to a perfect escape. Our team is fully dedicated to ensuring that all of your travel needs are met, from logistics and planning to flight and excursion booking.
With WorldTravelService® at your side, you can experience exciting destinations in Venezuela, including:
Isla Margarita
Mérida
Caracas
Pico Bolivar
Angel Falls
And more!
As the second largest independently-owned travel agency in the Mid-Atlantic, WorldTravelService® can bring you exclusive perks, peerless networks, and a team wholly dedicated to ensuring your vacation to Venezuela is everything you ever dreamed of.
Start working with a WorldTravelService® agent today to book your adventure into Venezuela!
Planning Your Travel to Venezuela
A gorgeous, unique landscape awaits, offering breathtakingly gorgeous vistas, a vibrant and wholly unique culture, and endless opportunities for escape and adventure. Relax and simply get away with luxurious spa destinations, partake in lively nightlife and busy markets, or take your pick of one of an endless number of adventures that are sure to appeal to veteran travelers and new expeditioners alike.
Take in the awe-inspiring Angel Falls, mount tranquil and stunning Pico Bolivar, or engross yourself in the rapid heartbeat of Venezuela life in one of its gorgeous and vibrantly alive cities. Whether you're travelling as a family, with friends, with coworkers, or as a romantic getaway, there is something for everyone.
Booking a Trip to Mérida, Venezuela with WorldTravelService
®
Nestled at the foot of the Andes, Mérida has endless opportunities for any traveler. Choose to take in the sights of a bustling, culturally-rich city and its unique architecture in the metropolitan area, or relax with peerless amenities and pampering at one of the spas available. Also known as "The City of Gentlemen," Mérida stands as one of Venezuela's most attractive and blissful travel destinations.
Choosing Venezuela Excursions
There are nearly unlimited opportunities to be had in Venezuela. So many, in fact, that you may find it hard to choose. Work alongside our peerless advisors and agents to build the ideal leisure travel of your dreams. With WorldTravelService®, you can choose from:
A wide array of serene cruises. For the ultimate in luxurious sightseeing and relaxation, cruises offered in Venezuela make for the perfect opportunity to taste what the world of South America has to offer.
Festival adventures. Depending on the time of your planned adventure, you may be able to catch one of Venezuela's excellent, unique, and eclectic festivals as a part of your travel plan.
Guided tours. For a true taste of the culture and life available in Venezuela, there's simply nothing better than guided tours.
Landmark destinations. Visit amazing locations including Angel Falls, Mount Roraima, Isla Margarita, or Morrocoy National Park among many others.
And much more!
Venezuela Travel and Adventures with WorldTravelService
®
When you choose to book through WorldTravelService®, you're choosing so much more than a travel agency. You're choosing a team of professionals that are wholeheartedly dedicated to ensuring your leisure travel is absolutely everything you ever wanted. Let us help you gain access to everything from currency exchange, to seasoned guides, to maximize your relaxation and allow you to focus on what is really important: your satisfaction.
Book your vacation with the experts at WorldTravelService® for the ultimate in Venezuela travel and experience!