Patti Kirkpatrick, CTC
Travel and Event Planning Specialist
Travel with Patti
(Affiliate of WorldTravelService)
About Me
Travel is one of my greatest passions, second only to my husband and my extended family! I love to share my experiences with others and help people experience their own travel bliss.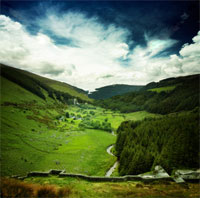 I have been in the travel industry over 20 years and have benefited from the opportunity to see more of the world than most people. Throughout those trips, I've met many wonderful contacts with whom I'm able to offer extraordinary experiences and additional amenities.
My office is located in my home in southern Delaware but I have clients all over the country (as well as a few in other countries)! I can easily be reached by phone or email but can also meet with you face-to-face, if you are located in the midAtlantic.
Fill Out a Travel Request Form!
What I Specialize In
Shamrock Specialist
(with a name like mine, would you expect anything less?)
Niche Cruise Specialist and Avalon Waterways Specialist
(specialist in the art of river cruising)
Starwood Pro and Marriott Sales Specialist
Certified Sandals Specialist
Destination Wedding Specialist
CTC
CTC (Certified Travel Consultant) for over 20 years
(similar to a CPA for accountants)