Western European Travel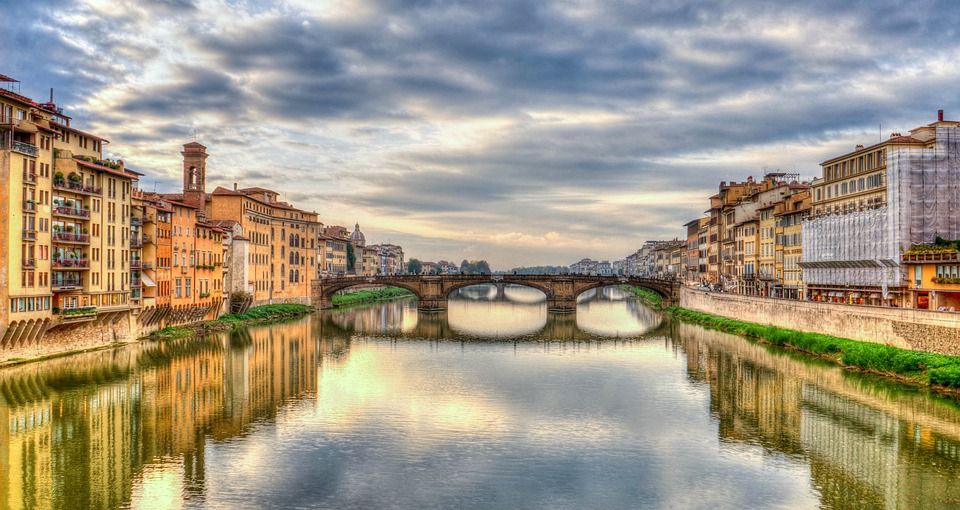 Home to some of the worlds most iconic landmarks and famous capital cities, Western Europe has everything at your fingertips from pristine Mediterranean beaches to ancient monuments, magnificent palaces to centuries old castles, and the rolling hills of Tuscany to world class skiing in the Alps.
Plan your Western European getaway today with the help of WorldTravelService®.
Austria
In Austria, sprawling mountains and poetry-worthy rural destinations incorporate seamlessly with historic cities steeped in rich culture and stunning views. Destinations include:
Vienna – The capital of Austria is famous for its regal sights and amazing culture, and a traveler would be remiss to not include it in their itinerary.
Salzburg – For those who love music and artistic culture, the historic home of Mozart is an absolute must-go destination.
Danube Valley – A sprawl of a valley ideal for hiking and biking, Danube is made up of distinct ruins, vineyards, and friendly villages.
St. Anton am Arlberg – Lively nightlife combined with the unmatched slopes of Valluga in the Alps makes this your perfect destination for powdery snow.
France
For over 20 years France has held the title of the world's most popular tourist destination. Best places to visit include:
Paris – Picnic beside the Eiffel Tower, view the gargoyles at Notre Dame Cathedral, stroll alongside the Seine, and gaze upon historic works of art at the Louvre to work up an appetite for some fine French cuisine.
Provence – Scenic Provence with farmhouses, fields, orchards, and lavender fields. Visit the town of St. Rémy where Vincent Van Gogh lived out the last year of his life, and stroll down the path where he created some of his most famous works of art.
Bordeaux – Sun-drenched vineyards, Michelin star restaurants, and the worlds largest reflecting pool, the Miroir des Quais are among the many attractions in this vibrant, charismatic world headquarters of wine.
Germany
A curiously complex blend of romantic scenery, stunning city sights, and outdoor adventures makes Germany an alluring destination for the seasoned explorer and new traveler both. Destinations include:
Berlin – Astounding architecture, food, and lifestyle adventures to be enjoyed by all, Berlin holds a great combination of excitement and relaxation.
The Black Forest – A combination of evergreen-enclosed hilly terrain provides one of the most breathtaking scenes you can imagine, while nearby towns provide a great way to experience the German countryside.
Upper Middle Rhine Valley – The Rhine Gorge has more than earned its place as a World Heritage Centre, offering vineyards, views, and folklore.
Schloss Neuschwanstein – Whether you've envisioned a castle from a novel or just have painted a romantic picture in your head, Neuschwanstein Castle will fulfill and surpass every expectation you might have.
Ireland
Acres of green, windswept countryside, jaw dropping coastal cliffs, and quaint seaside villages await in Ireland. Destinations include:
Cliffs of Moher – These iconic, imposing cliffs tower 214 meters above the Atlantic, and were carved out over 320 million years ago.
The Giant's Causeway – A natural wonder made of around 40,000 polygonal basalt columns formed by ancient volcanoes.
Ring of Kerry – Take a road trip on this 110 mile scenic drive that winds around the Iveragh Peninsula.
Italy
With 20 distinct regions and enough romance, history, and, mouthwatering food to last a lifetime, Italy will leave you both awestruck, and inspired. Experiences include:
Rome – Stunning architecture, rich history, and a lively culture can place you exactly where you want to be. Whether you're most excited to see the Colosseum or the Trevi Fountain, you won't be disappointed.
Venice – Fresh seafood and romantic gondolas along the Grand Canal await.
Florence – From the Duomo to the Ponte Vecchio to Michelangelo's David, there's an endless amount of sights to see in Florence—often regarded as one of the most walkable cities in the world for travelers.
Milan – Named one of the fashion capitals of the world, Milan has an endless amount of shopping everywhere you turn. If you're more interested in history than fashion, you can walk through the Milan Cathedral or take an up-close look at Leonardo da Vinci's The Last Supper.
Spain
The perfect blend of traditional and modern, Spain is home to one of the most vastly diverse cultures and landscapes in the world. Must-sees include:
Barcelona – From the whimsical architecture of Antoni Gaudí to exciting nightlife and more paella than you can eat, Barcelona offers an incomparable mix of art, culture, and food.
Granada – Centuries old architecture and Moorish history abound in this walkable city, home to the famous Alhambra, a 1,000 year old fortress and palace hosting over 2.4 million visitors each year.
San Sebastian – This alluring seaside city is home to endless beaches for sunbathing and water sports, and is arguably one of the top culinary destinations in the world.
United Kingdom
England, Scotland, Wales, and Northern Ireland form this unique destination where cultural diversity abounds. Highlights include:
London – View the changing of the guard at Buckingham Palace, watch time pass on Big Ben, take a double-decker bus over the Thames river, or visit any of the many world class galleries, museums, or theaters.
The Isle of Skye – Natural wonder, prehistoric archaeological sites, and dark, brooding castles lend a magic air to this island off the coast of Scotland. View majestic birds and wildlife, indulge in the rich history of clan warfare and dinosaur fossils, or stretch your legs on any of the hundreds of great walks varying in difficulty and terrain.
Snowdonia – There's plenty to do in the activity capital of Wales including cycling, climbing, horseback riding, golfing, birdwatching, caving and more. Choose from one of six paths and conquer Snowdon, the highest mountain in Wales and England.
Contact Travel Advisor Jan Halderman for Travel to Western Europe
Jan started traveling at an early age as a Navy "junior." Those tours of duty gave her a great curiosity about the world and opened up experienced she loves to share with her clients today. She's been a travel advisor since 1968, and she uses her 50 years of experience to help her clients decide where to go next. Jan lived in Italy for several years growing up and has returned frequently as an adult, so traveling to Europe has always been an interesting to her. The best part about helping others travel to Europe is that Jan gets to learn about experiences and destinations she hasn't heard of in her own travels.